"All Too Well" Short Film Leaves Viewers All Too Unwell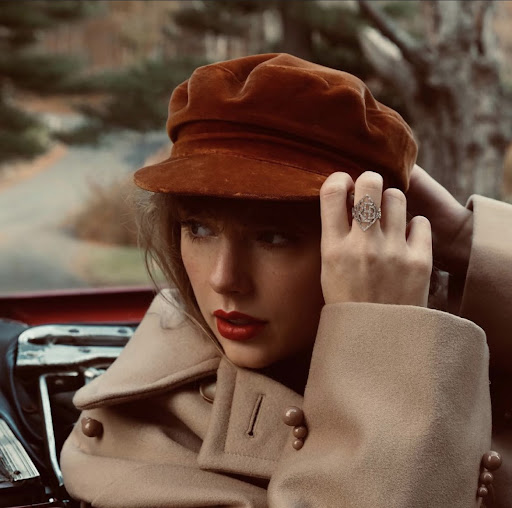 We might be okay, but we aren't fine at all! Taylor Swift's "All Too Well" short film left viewers in awe and agony. 
Not only did Taylor Swift release her new "Red" (Taylor's Version) album on November 12, 2021, she also released the 10 minute version of "All Too Well" and a short film to go along with it. Swift starred in the film, which she wrote and directed, co-starring "Teen Wolf" actor Dylan O'Brien and "Stranger Things" actress Sadie Sink.
When announcing that she will be re-recording the "Red" album next, Swift wrote a letter to her fans on Instagram.
"Imagining your future might always take you on a detour back to the past. And this is all to say, that the next album I'll be releasing is my version of Red" Swift said.
Sadie Sink and Dylan O'Brien play a couple with a huge age gap in the film, and their characters are simply referred to as Him and Her. The film begins with Her asking Him, "Are you real?" – a question that follows viewers throughout the film, skillfully framing the plot without blatantly conveying its meaning. As they begin to walk in the scenic beauty of early October, the inquiry is a genuine expression of wonder at Her lover. 
Shots linger over unusually long periods of time, which director of photography Rina Yang skillfully develops throughout the film. Yang had a way of putting the viewers into the relationship, acting as a third-party watching in on the drama-filled relationship.
Their relationship plays along throughout the entire film. Significantly, the couple was at a dinner with His friends when He dropped Her hand, leaving Her out of the conversations.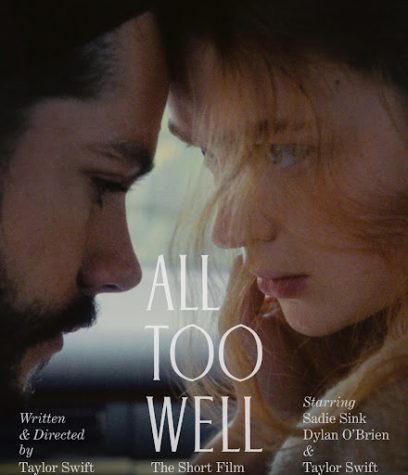 Swift uses symbolism as Yang zooms out of the frame, showing the distance that is now created in the relationship between Him and Her.
The cool tone in the kitchen, the distance between the lovers in images, and the camera going back and forth between them adds tension.  A very intense moment is created through the film's longest single take, mixed with stunningly authentic dialogue. 
His devious hug at the end of the fight effectively transitions into the duo hugging in warm lights, with the question "Are you real?" raised once more. 
She now wonders how "true" His passion is – if it was only a deception to get Her forgiveness, how much of His love was genuine?
This question goes up until the "Breaking- Point" in the relationship. As She stands up and scolds Him, finally taking power in the relationship, His power, which had been hovering over Her as He ended the connection, changes to Her. 
Swift then adds to the tension created by their age difference by providing visual cues about Her youth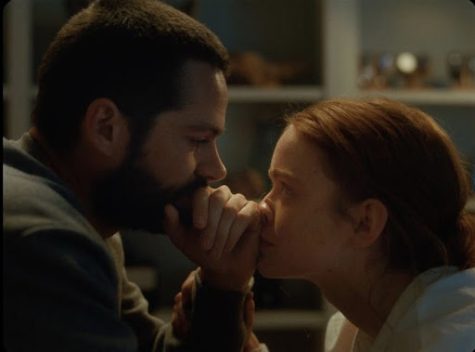 while dealing with "mature" feelings like severe heartache. Her patterned linens, twin-sized bed, innocent 21st birthday party, and appearance at a cocktail party with older adults all serve as reminders that the lovers are around a decade apart in age. 
Swift's casting decision of Sink, who is 11 years younger than O'Brien, was clearly purposeful.
It is rumored that this casting and representation of the relationship was based off of Swift's ex-relationship with Jake Gyllenhaal. Swift's and Gyllenhaal's relationship had a 9 year age gap, 20 and 29 years old.
"The All Too Well film really shows the incredible creativity that Taylor is capable of, everything little detail in the film is connected to her past relationship to Jake Gyllenhaal, showing her amazing attention to detail. I've watched it over and over again, and I can't stop listening to the song either. The film effortlessly captures the emotions of the song and her experience," Brenna MacGregor said.
Altogether, the film was a successful emotional rollercoaster.  Rated 4.4 / 5 stars, this film is definitely worth watching.