Teachers Leaving the Profession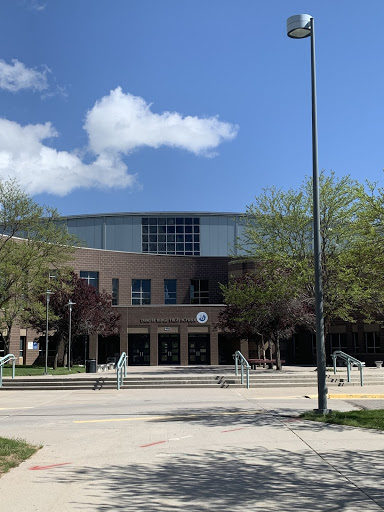 The 2020-21 school year has been a tough one. Students started remotely, went to hybrid, and are now 100% in-person or 100% remote. These changes created challenges not only for students, but teachers as well. Teachers have had to adapt to teaching remotely while still making sure their students are successful in their class. As the school year comes to an end, we will not only say goodbye to our seniors, but we will say goodbye to some of our staff members as well. 
Q: Did anything influence you to leave this year, or did you just decide that this was the year?
Diana Fella: My decision to leave education was sudden. Up until February of this year, I had every intention of teaching and staying in education for my entire career. I suppose it was a culmination of issues that finalized my decision, but ultimately it came down to respect. Before I continue, I want to make clear that I have always felt respected by my peers and administrators here at Dakota as well as my other schools; the lack of respect comes from outside of the building– the district at large, Jeffco or otherwise. The lack of respect manifests itself in various ways, but it essentially comes down to the constant addition of responsibilities without any regard for the human in teacher clothes. The common mentality in upper administration is that "teachers will take care of it" because that's what teachers do. 
Debbie Neel: I made the decision to retire this year two years ago. My decision was not made contingent on the circumstances of teaching during a pandemic but rather because I feel like it is time to move to the next phase of my life. I plan to travel, pursue my hobbies and interests, and spend time with family.
Robin Luster: I have been planning my retirement for a few years now. My husband and I have wanted to leave the busy front range and move to a quieter, small community for some time, so we have been working on that dream, and we will be moving this summer.
Stephanie Anderson: One major influence of me leaving teaching is that I will be getting married towards the end of the year and I will be moving down to Colorado Springs. Since I will not be with Dakota, I cannot imagine myself teaching anywhere else, and so I have decided to move onto something different.
Brenda Lucas:  I have 28 years in education and decided it was time for a new chapter in my life.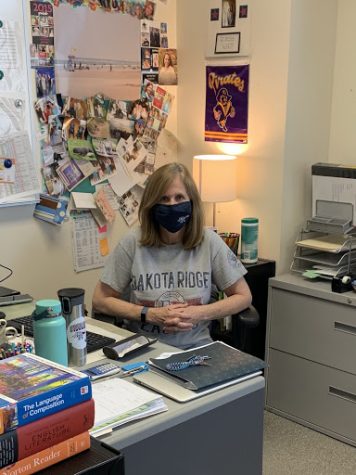 Q: How long have you been working in education?
Fella: This is my 7th year teaching, but I also consider my two years of grad school as part of my career, so 9.
Neel: The answer depends on what you consider education. My first "teaching" job was teaching horseback riding during a summer day camp when I was 14 years old. I loved working with the younger riders and thoroughly enjoyed it. As for my career in education, it has been varied in many ways. I began as a school psychologist, then I was a preschool teacher, and finally, I found my way to becoming a classroom English teacher, which is what I always wanted to do anyway. 
Luster: I started teaching when I was 21 years old in 1988. I took a few years off when my kids were babies, but I substituted in Jeffco during those years. I have been teaching for 33 years.
Anderson: I have only been teaching for 2 years.
Lucas: I taught for 11 years at Summit Ridge Middle School and have been an administrator for 16 years here at Dakota.
Q: Where do you see education in the future?
Fella: I see education barreling down the same path it is now; educational decision and policymaking is being pulled further and further away from professional educators. More decisions surrounding education are being made by families and politicians instead of those with degrees and experience in the field. 
Neel: I think education is changing as our world changes. We talk about 21st century skills and the importance of preparing our youth to utilize technology in a meaningful way, but the education system has been slow to adapt its structure. This year, with remote learning, educators had to figure out how to use some of the technology in our daily teaching. It was quite the change for many of us. Yet, I think most of us figured out how to navigate many of the tools available, and many see the benefits of utilizing the tools, thinking, and processes involved. In the future, I think education remains paramount to maintaining democracy and to maintaining our society; however, it is likely to look very different. And it should.
Luster: ​Despite the pandemic, much in education will remain the same. This is a huge ship to change course. However, I see much more technology integration, much more expectation for students to be independent learners, and for more diversity in learning platforms
Anderson: I have seen a large shift in education over the past several years. With current political climates, I see schools becoming more diverse and more students going to schools they would not normally attend. This has good and bad implications for every school. Some schools will do great while others might not do as well as they had been before.
Lucas:  It is difficult to tell where education is headed for the future. There have been so many changes over the years. The shift to technology with the 1:1 Chromebook initiative several years ago was the big push at the time. It will be interesting to see what the future holds.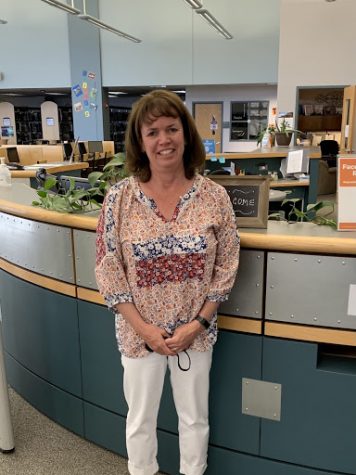 Q: Is there anything in education that you would like to see change?
Fella: There are countless issues that need to be addressed in education, but I believe they can be summarized in two points. First and foremost, society needs to value education and the learning process. Second, the way we fund schools needs to change. By using property taxes to fund schools, we are only exasperating the opportunity gap; we need additional funding that is shared equitably. 
Neel: To be honest, I am not sure how to answer this one. There are changes I would like to see happen that will improve the education we provide for our youth. I am still a firm believer in the public education system we have in America, even with its imperfections, because it provides for our future
Luster: There is probably a lot that should change in education, but at the heart of it, all the humans who dedicate their lives to being public school teachers are the soul of education. This should never change. A quality invested teacher whose skills, persistence, and craft are constantly evolving with the chaotic world they work in should always be at the center of education. Technology, teaching strategies, and techniques will come and go, but great teachers should always be valued.
Anderson: I would like to see more people want to be teachers. I absolutely love teaching; however, it wasn't hard to make the decision to leave the profession because with the skills I learned in college and while I was teaching I could be making twice as much with about a quarter of the workload. There are next to no incentives for teachers to stay other than their love for the job. Many teachers leave because they are not making the money they deserve, or they are being so overworked that their mental health is at risk. With the low amount of money and the stress of the job, there is not much incentive for people to stay in the profession or join. Without increasing the incentives for teachers, the number of teachers will decrease, the class sizes will increase, and students will be the ones taking on most of the negative impacts.
Lucas: I hope schools will do more with Career and Technical Education in the future. Dakota added our Career Explore program several years ago, and I feel it has created a unique opportunity for many of our students who do not fit the traditional pathway of college. It is wonderful to see many of our Career Explore students leaving the program with job offers in career fields where they will find great success. I have always loved the opportunities Dakota Ridge offers students from a traditional path, to AP, to IB, to Career Explore. 
About the Contributor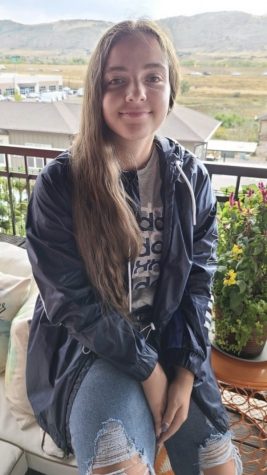 Kassidy Spencer, Sports Editor
Kassidy Spencer is a second-year staff writer and first-year sports editor for The Cord News. She joined the team to further her experience and knowledge...