Editor's Picks for February
February went by in a flash, but I still made the time to return back to old favorites as well as find new ones for this month's Editor's Picks.
MOVIE: Soul 
Released on December 25, 2020 by Disney Pixar, this movie blew me away. While Disney Pixar makes family friendly movies for all ages, the amount of depth and meaning within this film truly struck me.
Soul centers around the main character, Joe, a middle-school band teacher who travels to another realm (on accident) to help a difficult soul find their passion.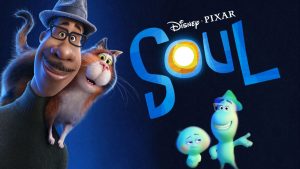 Soul reminds us that there is not one purpose that makes your life worth living. It also teaches us that passion comes from everywhere around you, not just one thing that you like or that you're talented at. This movie was absolutely beautiful and the lessons taught in the movie should be carried throughout our lives.
ALBUM: Parachutes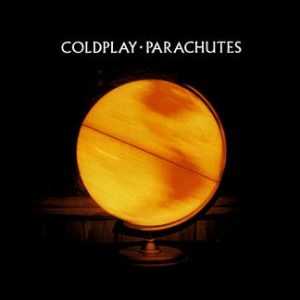 Coldplay's Parachutes album has been something that I have always loved. The blend of dark tones within the melodies and unforgettable hit "Yellow," as well as so many other wonderful songs on this album, have been something that I've loved for a while now. Released on July 10, 2000, this was Coldplay's debut studio album produced by Ken Nelson that I believe truly spread their name throughout the music industry.
Even though this album was not something that I found in February, I found that the weather we experienced in Littleton this month reflected the songs from this album. The music is primarily alternative/indie rock, but the featured piano on this album is perfect for a cold foggy day. 
SONG: Love Story (Taylor's Version)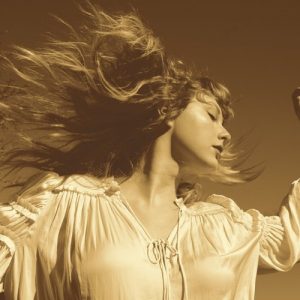 At this point, Taylor Swift is known for her surprise music releases. After her former record label sold her previous material for a reported $300 million deal over a year ago, Swift had hinted at re-recording her catalog. On February 12, 2021, Swift released her re-recorded version of "Love Story," a single released in 2008. The re-recorded of her album Fearless is suspected to come out on April 9th.
This song never gets old. Even though the lyrics did not change on her new version, her matured voice and instrumentals add a new depth to make it her own version.
BOOK: Forest of Ruin 
Last month I read the book before this, Empire of Night, and this month I finished the last installment in the series: Forest of Ruin. I was sad to let the characters go, as the author did a wonderful job with connecting the reader to her characters.
The last book in this series was an adventure through and through. With a mix of horror, fantasy, romance and adventure, this last book was hard to say good-bye to. Kelly Armstrong, the author, has a style of writing that captures her readers from the very start.