Friends Helping Friends
"I ask how they are, and they usually say good, but I know that they aren't always doing good," says Colombine High School sophomore Madelyn Harris. 
One in five teens struggle with a mental health disorder. Mental health issues can make daily life so much more difficult, and more and more teens are dealing with stress that comes from daily life. There are so many things to worry about: the pandemic, social life, life after high school. We all have to learn to be helpful and understanding toward one another to make this chaotic world a little better to live in. 
The National Alliance on Mental Health states the warning signs of mental illness:  If you notice your friend is becoming detached from social situations, their mood constantly fluctuates, they are unable to cope with daily life and problems, or are always too tired to do anything, they may be struggling with their mental health. 
If you begin to notice some of these characteristics in your friend, The National Alliance on Mental Health suggests sharing your concerns with your friend and with a trusted adult. One of the best things you can do is make yourself available to your friend if they need to talk. 
"Mostly it's just asking them if they're ok and want to talk and reminding them you are there for them," Kim Trefz, Dakota Ridge High School's licensed clinical social worker said.
If you feel that your friend may be suicidal, or on the verge of some other mental health crisis, please get help immediately. Call either the National Suicide Prevention Hotline or the Crisis Text Line.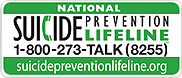 In most situations, our  Dakota Ridge counselors are a great resource. "If you need to get help, we are used to helping people with all different sizes of problems. We help with all kinds of problems,"Trefz said.
During the pandemic, student mental health has taken a dip. Students are not doing the things they used to — we don't go to school, and we hardly ever leave our homes — which has an impact on our mental health. So even though it may be harder to notice your friend struggling in this more remote setting, it is more important than ever to keep your eyes out for the signs. 
"Mental Health is confusing (during the pandemic) because the biggest thing is we are not as active in our mind and our bodies," Trefz said.
Movement has a big impact on our mental health too. According to a study done by Harvard Medical School, regular exercise can be extremely beneficial to your mental health, so one way to really help your struggling friend would be to take them outside for a walk and get some fresh air.  
In general, the best thing you can do to be a supportive friend, whether someone is struggling with their mental health or not, is to listen and be present. Just being there for your friend is almost always enough, and even though it may not seem like much, it can make a massive difference. 
"Sometimes 'being present' involves listening, sometimes it involves spending time together, sometimes it involves being truthful, other times it might be letting go," Dakota Ridge High School English teacher Debora Neel said. 
Right now, in this world messed up by the pandemic, we all need to be a little more aware of one another, even if it's hard. We can all be a little bit more supportive to our friends, and remember to be a good listener, and get help when it is needed. 
Trefz suggests, "As a friend, listen, see if they need help, and if they do need help, then get that help."