What To Read During Black History Month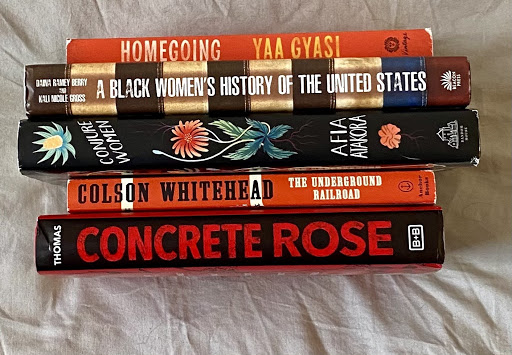 Black History Month is a time to celebrate and appreciate Black stories and experiences. A great way to learn new things about Black history and experiences is by reading. All of these books are written by Black authors and offer a compelling perspective on Black history and modern Black experiences. 
The Underground Railroad by Colson Whitehead
This book is a fantastic rendition of a young woman's journey on the Underground Railroad. It exposes the terror Black people faced in the antebellum era while being a beautiful story about a woman's journey to independence. 
Homegoing by Yaa Gyasi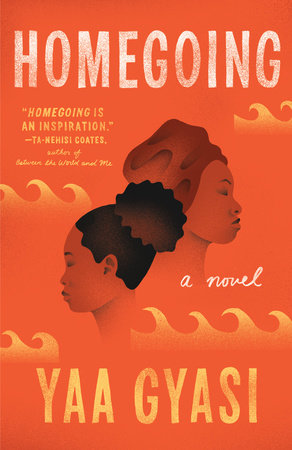 This is a captivating story that spans from eighteenth-century Ghana to Jazz age Harlem. It follows generations of Black women and their experiences. Yaa Gyasi's immersive writing takes you through history and gives a better understanding of the legacy slavery has left on The United States.  
A Black Woman's History Of The United States by Daina Ramey Berry and Kali Nicole Gross 
     In this eye-opening book, Daina Ramey Berry and Kali Nicole Gross spend each chapter telling a captivating story of Black women throughout United States history. They shine a light on stories that don't get the attention they deserve and bring a new and important perspective on history that you would not get if you hadn't picked up this book. 
Conjure Women by Afia Atakora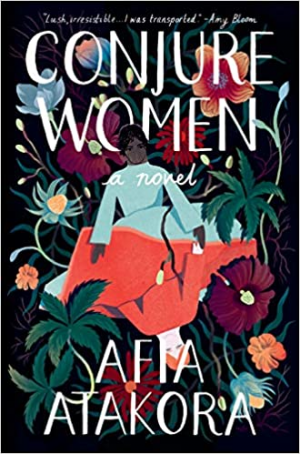 Conjure Women by Afia Atakora takes place in the reconstruction era south. In this book, you follow two generations of women; one is a healer and a conjure woman. Her daughter struggles to live up to her legacy and find out who she is without the bondage of slavery. This book blends the struggles of being a Black woman after the Civil War and the magical superstitious elements of being a conjure woman.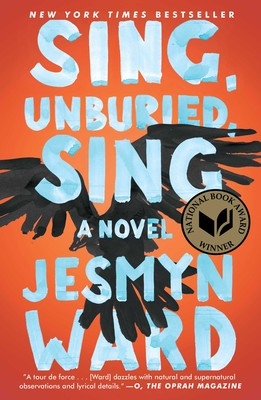 Sing Unburied Sing by Jesmyn Ward 
     In this stunning book by Jesmyn Ward, we follow a family on a road trip to pick up their father, who is in prison. On the way, the family also picks up a young ghost who died at this prison when their grandfather was held there. This book dives into problems with the American incarceration system and blends modern-day with the past flawlessly. 
Concrete Rose and The Hate You Give by Angie Thomas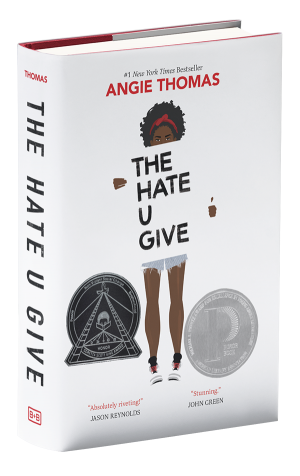 Both of these books follow young Black people. In Concrete Rose, Maverick Carter is dealing with gang violence and becoming a father at the young age of seventeen. Angie Thomas delivers an excellent book depicting the problems young Black men face.  The Hate You Give is the story of Maverick Carter's daughter, Star, many years later. One of her best friends has just been killed by the police, and she is the only witness. The Hate You Give by Angie Thomas is a beautifully crafted coming of age story in which Star has to fully accept who she is as a Black woman and step forward to find justice for her friend. 
Born a Crime By Trevor Noah
This exceptionally written memoir by comedian Trevor Noah offers a unique perspective on the issues Black people face every single day, in both the middle-grade adaptation and his original book. Noah is a South African immigrant; he is mixed race, which means that in South Africa, his existence is illegal. Noah's life story is truly captivating and written in a light-hearted manner. 
Each of these books offers a unique perspective on Black history and Black experiences. Reading these immersive books is a great way to educate yourself and celebrate Black History Month.