A Rundown of Joe Biden's Inauguration Ceremony
On Wednesday, January 20, 2021, Joe Biden became the 46th president of the United States. Kamala Harris, the new vice president, will be the first Black person, first South Asian American, and the first female vice president of the U.S. 
By swearing on the Bible and reciting the 35-word oath of office, the ceremony was completed by 11:49AM EST. 
In President Biden's speech, he told his audience that "This is democracy's day. A day of history and hope of renewal and resolve through a crucible for the ages." He went on to speak on the importance of democracy and how the utmost importance of the American system is to serve the people, through the people.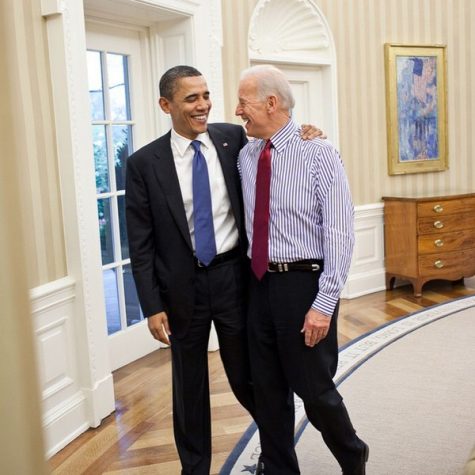 Biden also made a point to acknowledge those who attended. "I thank my predecessors of both parties for their presence here today. I thank them from the bottom of my heart," Biden said. Mike Pence, former President Trump's VP attended the inauguration, as well as former presidents Bill Clinton, George W. Bush and Barack Obama. 
Former President Trump did not attend the ceremony, becoming the first president to not participate in the traditional ceremony of transfer of power since Andrew Johnson, the 17th president. After hosting his own ceremony at Andrews Air Force Base, he left the White House early Wednesday and flew to South Florida. 
Several musicians made an appearance at Biden's inauguration. Lady Gaga sang the National Anthem at the ceremony, while Jennifer Lopez performed  "This Land Is Your Land." Amanda Gorman, the youngest inaugural poet in US history, powerfully recited "The Hill We Climb" at the ceremony as well. 
So far, there have been many positive reactions to Biden's presidency. Ursula von der Leyen, president of the European Commission tweeted, "The United States is back. And Europe stands ready. To reconnect with an old and trusted partner, to breathe new life into our cherished alliance."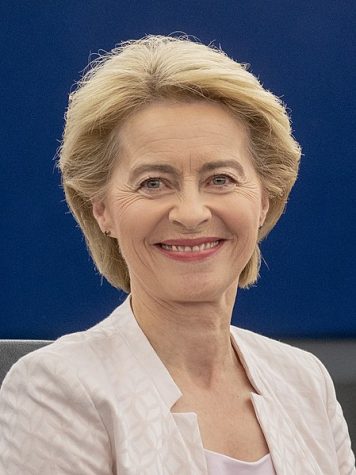 British Prime Minister Boris Johnson tweeted his congratulations to both Biden and Harris: "America's leadership is vital on the issues that matter to us all, from climate change to COVID, and I look forward to working with President Biden." 
According to CNN Business, there was positive feedback across the TV spectrum: from a Fox News commentator, Dana Perino, to Fox News Sunday's moderator, Chris Wallace, who also was the moderator for the first 2020 presidential debate.
While there was only a small crowd allowed at the inauguration ceremony, it was streamed across millions of screens as America welcomed their 46th president.