You'd Feel Safer Not Watching 'The Social Dilemma'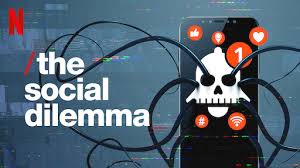 As children, everyone read the dystopian futures depicted in Fahrenheit 451 and George Orwell's 1984. However, few have come to realize that a modern dystopia is already taking place. The Social Dilemma is a documentary highlighting the effects and conditions of the use of social media. Released January 26, 2020, the urgency of the documentary is tangible. 
The movie is truly compelling. Its depth brings to light the current condition of humanity: how big corporations and governments control citizens without them knowing. Throughout the whole movie there is a strong sense of impending doom weighing on the viewer's chest. 
The Social Dilemma is simply gut wrenching. It brings forth the toxic and at times dangerous nature of a common habit many share: smartphones and social media. Nearly everyone has a smartphone or is involved in social media. The truth that lies behind the mask of social media is that it is no different than a cigarette. Everyone is addicted, but few accept that it is actually an issue.
The documentary makes sure to delve into the detrimental mental health effects of social media. There is a direct correlation between social media use and increased suicide rates. The Social Dilemma shows no fear in displaying true stories about recovering mental health patients who struggled with social media addictions. Complications from these conditions may also occur. Body dysmorphia, depression, and social incapability are all results of these supposed addictions  
This movie is considered a documentary, but puts forth information in a much more artistic nature. The validity of statements is proven with the introduction of certified individuals, though the viewer remains enthralled by the visuals and creative presentation. 
Some aspects of the movie are in fact "cheesy," or can be described as cheap. Although, these small cutaways of poor CGI seem oddly in place, and their use can be appreciated despite their lack of follow-through.
In conclusion, The Social Dilemma is a great watch and entirely worth the hour and a half run time. On a 10 scale, this movie is granted a 9. Its creative characteristics and perspective-altering performances are truly pivotal. I could not recommend this documentary more.
About the Writer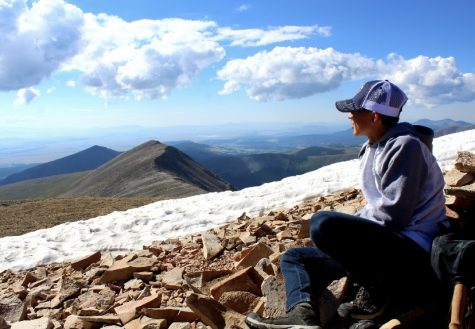 Tanner Fields, Staff Writer
Tanner Fields is an average Colorado teenage boy. He loves fast cars, riding dirt bikes, and going to the lake with his friends. Tanner loves writing and...