Jeffco High Schools Pivot to Remote Learning Starting November 16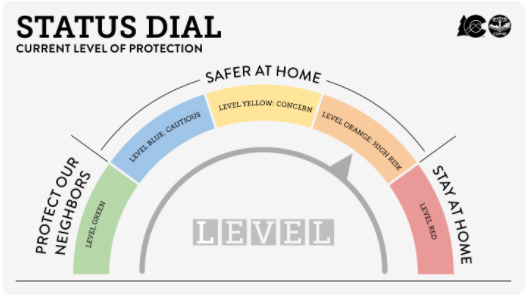 With the sudden increase in Covid-19 cases across Jefferson County, the district has decided to move high school learning to fully remote starting November 16 through winter break. 
As the county reached high-risk levels of the virus (Level Orange), Jeffco agreed it would be more beneficial to keep high school and middle school students at home. 
"Jefferson County and Jeffco Public Schools are feeling the impact and our trend in data indicates that new cases and the need for quarantines will continue to increase in the coming weeks," Interim Superintendent Kristopher Schuh said. 
Schuh sent out an email to families in the district Thursday, November 12, officially declaring the new methods of learning for schools. 
"It makes it [Covid] like, feel more real, and it can affect a lot," former hybrid sophomore Maisy Symalla said. "It started getting better… now it's coming back."
Grades six through twelve will turn to remote learning starting November 16. Kindergarten through the fifth grade are to continue full in-person learning until November 30, changing to remote until winter break. 
Already full remote students from the beginning of the year will experience less of a difference in their learning, whereas formerly hybrid learners will have to learn to adapt to the life of a full-time stay-at-home student.
Hopes are high for these hybrid learners to return to school after the break when vaccine progress could be farther along and case rates could be lowered.
There are currently 482 active Covid-19 cases in the Jeffco School District (as of Thursday, November 12), with eight at Dakota Ridge. 
"You know what's crazy?" Remote sophomore Alexandra Le said. "We may not go back to school until junior year."
Many in the district are hoping for a vaccine, which as of November 9th, has come closer than ever before to production. 
Pfizer and BioNTech have announced that a recent vaccine candidate has reached more than 90% effectiveness in preventing Covid-19 in participants that had no previous evidence of virus infection. 
This mRNA-based vaccine has not caused any reported serious safety concerns, and officials recommend the continuation of the study. 
"It makes me excited, but I don't want to get my hopes up, you know?" Le said. 
Even though this positive news brings hopes of normalcy, the reality holds students remaining on Zoom calls and masks donned during the coming months. 
Food distribution to those who use it will continue at specific locations, and athletics/activities are set to remain ongoing until December 5. These events, however, will include "no spectator" rules to ensure the safety of all participants. 
These schedules will remain on course unless otherwise changed by a state public health order that would put Colorado under "safer at home" mandates.  
Regardless of the inevitable change that families are going to have to go through from the alterations in schooling, now is not the time to disband as a district. 
"As a community that loves our schools, we are better together," Schuh said.

About the Writer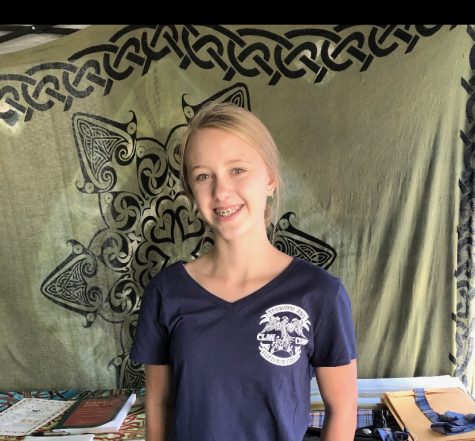 Avery Purcell, Staff Writer
Avery Purcell is a sophomore at Dakota Ridge Senior High School. She loves to travel in the mountains and learn more about the environment. She hopes to...