Spike in Voter Turnout
How we got here and the need for more educated voters.
In 2016, the Donald Trump v Hillary Clinton presidential election had an eligible voter turnout rate of 60.1% according to USA Today. As of November 3, just under 100 million people voted in the 2020 presidential election. 
Some of the issues concerning elections are uneducated voters and people who do not vote at all. The spike in voter turnout rate for the 2020 election is somewhat of a mystery. However, one of the main reasons for the raise in turnout is the COVID-19 pandemic. 
The country is split between wanting more mask control, and wanting to eliminate mask control. 2020 candidate Joe Biden wants more mask control to protect U.S citizens and prevent a rise in COVID-19 cases and death toll, and President Trump wants to return back to normalcy to salvage the economy.
There still lies the issue of uneducated voters. 
DRHS history teacher Levi Bartholomew believes there is a great importance in watching the debates before an election. "It is good to watch candidates in debates that have to get away from prepared speeches and actually think on their feet and communicate to the people," Bartholomew said.
In this case, the first presidential debate for the 2020 election was not that helpful. There were multiple interruptions seen from both President Trump and Vice President Biden. Personal attacks were made on both parties, and Chris Wallace, the mediator chosen for the first debate, received backlash for bias in favor of Biden.
"The first debate was ridiculous because of the constant interruptions by both candidates. It was not really useful to voters to gain any understanding of each candidate's priorities and policies," Bartholomew said.
The second presidential debate was a different case—the mediator had the power to mute the microphone.
"The last debate was much better and informative for voters. The efforts by both candidates to not interrupt each other led to good discussion and a better opportunity to establish their policy goals," Bartholomew said. 
More than 63 million people watched the final presidential debate. 73 million watched the first. Compared to the final debate in 2012, an average of 59.2 million people tuned in according to CNN.
This is a suspected reason for the greater voter turnout this year, as well as how the candidates spread their campaign through the media. It is no secret that the more informed you are, the more likely you are to be involved.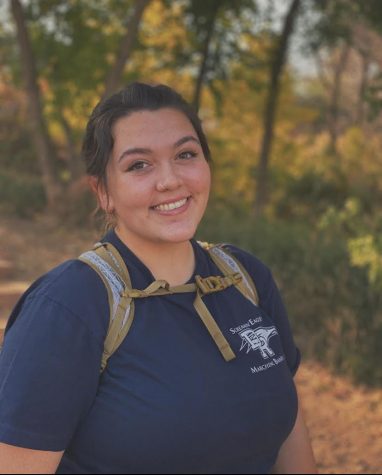 Lauren Lucero, a senior at Dakota Ridge High School, just turned 18 and voted. She has a passion for making her country a better place. "I believe participating in politics is the only way to make the change you want to see in the world. I don't want the election to pass by and for me to know that I had the power to make a change but I didn't," she said. 
Based on voter turnout and presence at in-person voting areas, there was an urgency to vote. 
"I'd recommend to vote super early and start your research in advance," Lucero said.
Although voter results are still pending, one thing the nation has learned, as Bartholomew said, "Elections have consequences."
About the Contributor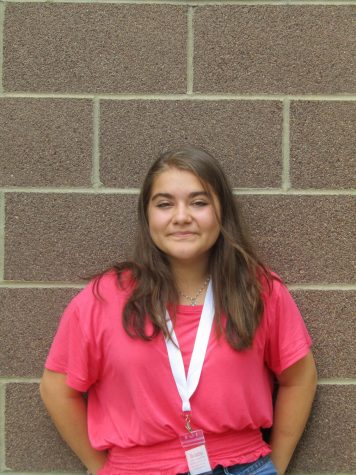 Emilya Barwick, Staff Writer
Emilya Barwick is an aspiring journalist with dreams of eventually becoming the author of her very own novel. She hopes to one day attend college and earn...