The Band Goes Marching On During Covid 19
Covid-19 has affected many athletic outlets for teenagers all across the world. Experts claim a vaccine to the virus may come near the end of October 2020, but an end to the pandemic is not in sight.
Despite Covid-19, though, the Dakota Ridge marching band continues to practice and rehearse their diverse sequences. Adalynn Symalla, a sophomore in color guard, says the pandemic has actually increased her motivation. 
"It's [Covid-19] made me angry that we've lost so many things, and now that I actually get to do something, I actually want to keep working really hard at it," Symalla said. 
With this newfound motivation, the marching band is also focusing on the safety of the team. Mask mandates while inside are in place, as well as temperature checks at the beginning of every practice. Kensington Paugh (10), trombone player, claims she likes the way practice has proceeded. 
"We do practice outside as socially distanced as possible and have adapted to make our practice as safe as possible," Paugh said.
Members do sometimes long for seasons past when so many precautions weren't in place. Color guard member Ella Aranjo (10) describes the path to finding motivation as a team. She claims Covid-19 had at first negatively affected her own motivation. Performing halted, and the team had no specific goal to work towards. Recently, however, the coaches have announced the band would be working on new pep tunes (short songs the team can create sequences to). 
"So, I feel like that has given me a lot of motivation to practice more to perform well," Aranjo said.
This pandemic doesn't seem to stop the marching band from continuing to work hard at a sport they enjoy. It also doesn't stop them from spending time with friends and team members. 
"I found that the (marching band) communities are a really nice place to get to know people," Kensington said. "We have found that communicating with each other is going really well."
Despite the limitations Covid-19 has placed on the marching band, the team continues to march on, as strong as ever.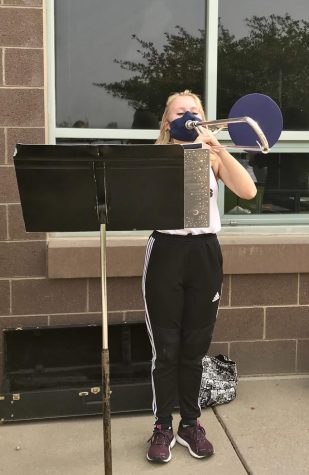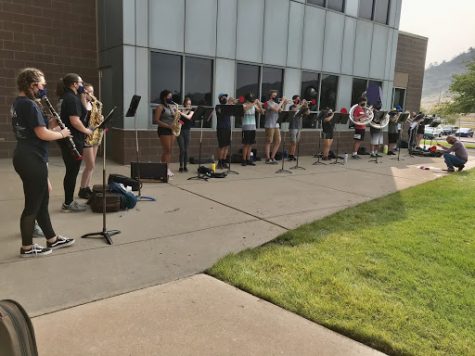 About the Contributor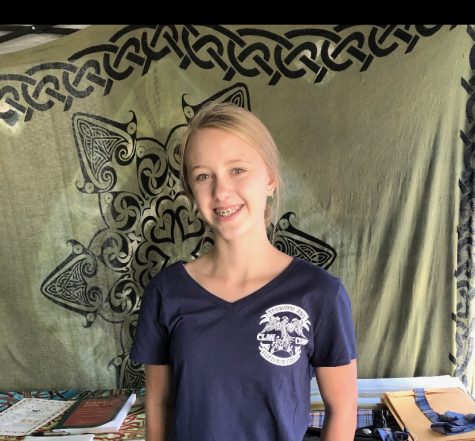 Avery Purcell, Staff Writer
Avery Purcell is a sophomore at Dakota Ridge Senior High School. She loves to travel in the mountains and learn more about the environment. She hopes to...