Editor's Corner: February Picks of the Month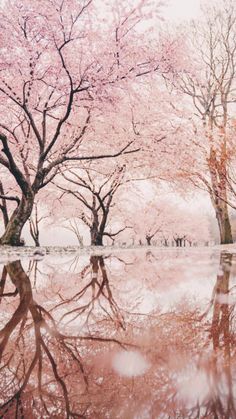 February was a busy month for us, but no matter how late this article is, you can still enjoy these picks all the way through March. 
Ella's Picks:
Favorite Song: "Andromeda" by Weyes Blood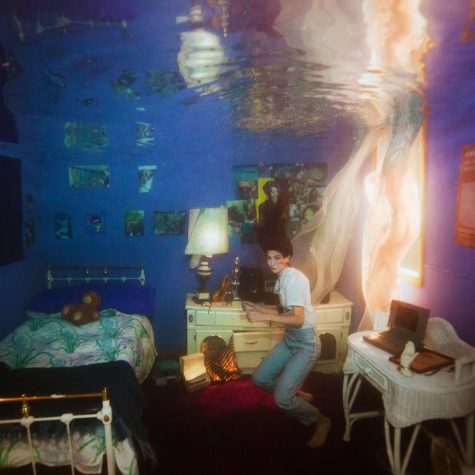 The musical category of alternative indie pop is a difficult one to define. It often gets used as a catch-all for any music that doesn't conform to popular music's typical bubblegum formula. As a result, it becomes an oddball category of plinky ukulele "riffs" and psychedelic lyricism, hard to enjoy and easy to forget. However, once in a blue moon, the cosmic forces of music align–and out of this alignment comes good indie.
"Andromeda" was one of those rare discoveries for me, and I think that it's safe to dub it "good indie." As the album cover might suggest, the song feels like swimming in an indigo haze, removed from reality and somehow in the very thick of it at the same time. "Andromeda" calls the psuedo-eeriness of suburbia after dark, as it's almost magical in its depiction of reality.
———————————-
Favorite Movie: Joker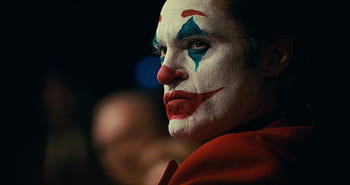 I was a little late to jump on the bandwagon of Joker, seeing as it came out in October of last year. I was hesitant to watch it, as it seemed like another high-action antihero film to add backstory layering to the already rich world of DC superheroes. As reviews came out, however, Joker established itself as something far darker and more frightening than any run-of-the-mill superhero movie.
I watched it at the very beginning of February, as I figured that I would enjoy being mentally manipulated, similarly to how I like psycho-thriller horror movies. In short, without exposing the plot too much for those who haven't seen it, Joker is now one of my favorite movies. It strays far away from the conforms of DC's traditional character, taking a conniving and oft-funny character and turning him into a deeply disturbed, mentally warped man who just wants to see the world burn. Joker, instead of utilizing the cartoonish violence found in many superhero movies, shows the dreadfully nihilistic Arthur Fleck committing realistically brutal crimes that actually occur in society. The smoggy gray backdrop of Gotham City is based off of New York, and every event that plays out in Joker has the potential of happening in real life, which is the truly frightening aspect of the film.
This movie is not for the faint of heart. Be prepared to feel your pity for Arthur sour quickly into repulsion as you feel parts of yourself connect to him–your morals won't stay intact for long.
———————————-
Favorite Book: Call Me By Your Name by André Acima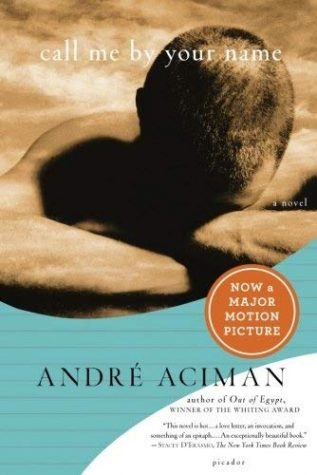 When I think of romance novels, I tend to think about those crappy little three dollar airplane reads with titles like "The Oceanic Embrace" or "Parisian Inferno," with pictures of airbrushed women surrounded by blood red roses and buff men wearing lace-up swashbuckler shirts. Those novels, while funny and usually pretty entertaining when you have nothing better to do than fill your brain with dramatic professions of love, have no literary worth. What's in those novels besides saccharine romance?
Call Me By Your Name is an utterly different narrative altogether. It manages to make romance a central factor while simplifying it and focusing on the characters' love for the world and for living life as beautifully and carelessly as they desire. The book embodies the cynical optimism of youth, and wholeheartedly embraces an early 1980s, sun-soaked Italian aesthetic. The book strays far away from any cliche romantic themes and instead pokes fun at love and makes it something human. As you follow Elio's story, you can practically feel yourself getting sunburned on the Italian coast, regretting ever deciding to grow up.
This novel contains adult themes, so read at your own risk.
——————————-
Favorite Album: Salad Days by Mac DeMarco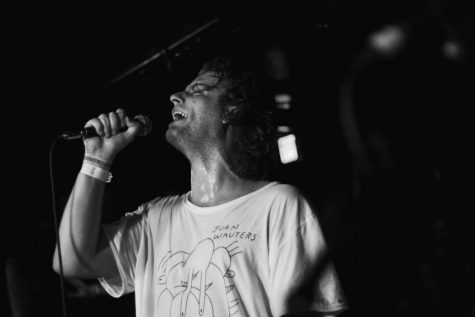 February sucks. That's an undeniable fact. But as I sit at my desk in the dark at 11:45 p.m., doing mountains of homework that I know I'll have to get up a 4 a.m. to finish, the one thing that tethers me to the hope that things will eventually be happy again is music–and in particular, a few certain albums and songs. Mac DeMarco's Salad Days is one of those albums. Similarly to "Andromeda," I would classify it as good indie. Rather than try to over-embellish harmonies and riffs, DeMarco sings as though he's sitting in his bedroom messing around on an electric guitar. The songs that are a little more produced, such as "Chamber of Reflection," are synthwave revival, with reverbed beats and tropical-influenced melodies. Overall, Salad Days is one of those albums that make summer seem a little less far away.
---
Easton's Picks: 
Favorite Song:  "Catastrophist" by Trivium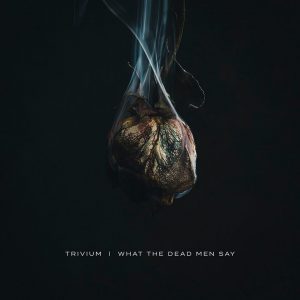 Trivium has never been a one-trick pony, but their surprise new single has fans like myself salivating over new and exciting possibilities for their upcoming album, What the Dead Men Say. The song starts out like many in Trivium's discography: melodic verses leading to heavy pre-choruses which culminate in catchy choruses. What the first two minutes of the song doesn't prepare you for is the mind-bending onslaught waiting to erupt.
Just as the second chorus finishes, a new monster takes over, revealing itself as a brutally intense bridge that reprises earlier lyrics to portray them in an entirely new light. From there, everything collapses into chaos–which is only kept in line by Alex Bent's psychotic performance on the drums. Simultaneously, the guitarists evoke nostalgia for Dream Theater, the gods of 80's prog metal, as they follow unorthodox time signatures. Vocalist Matt Heafy then reprises the chorus in the song's final minutes, molding it into an emotional catharsis that ties all the chaos together. No one expected Trivium to be this theatrical at this point in their career, but sometimes it's the surprises that make a band truly great.
———————————-
Favorite Album: Splid by Kvelertak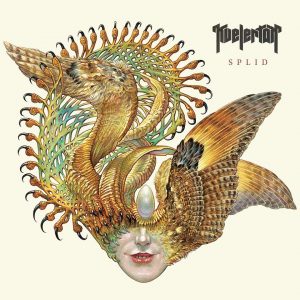 If you need a hint about how great Splid is, simply admire the album's breathtaking cover by Marald Van Haasteren. Even with the cover art belonging in the 10/10 category, Kvelertak's most recent musical anthology somehow surpasses that standard. Armed with a new singer and drummer, the Norwegian genre-chameleons don't lose any of the uniqueness or power showcased on their previous masterworks; rather, the new members seem to provide fresh energy that makes the beautifully anarchistic mood of the songs even more palpable.
I don't claim to understand the Norwegian lyrics fully (Google Translate isn't exactly accurate), but luckily for us English speakers, Kvelertak felt kind enough to record "Crack of Doom" and "Discord," which are the first English-speaking songs in their entire discography. And they don't disappoint–"Discord" might be a radio hit in a more rock-tolerant alternate reality. Those two songs just barely burrow into Splid's phenomenal track-listing which includes alternative metal like "Rogaland," two-headed thrashers like "Fanden Ta Dette Hull!" and epic journeys across the cosmos like "Delirium Tremens."
However, one song stands out far above the rest, and I reviewed it back on our November 2019 Editors' Corner. "Bråtebrann" is the epitome of everything a Kvelertak fan could want in a song–punky verses build into majestic harmonized choruses which transition into an arena-leveling instrumental section brimming with soothing guitar solos and on top of it all, a towering crescendo is the final stroke that cements this song as legendary. It is the shiny cherry atop the multi-flavored super-size sundae that is Splid, an album that deserves to go down as one of 2020's best.
———————————-
Favorite Sports Moment: NBA All-Star Game's New Format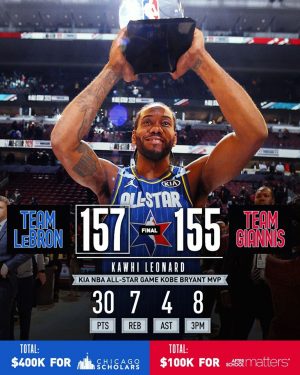 For what seemed like forever, the NBA All-Star Game was only exciting before it was played. Seeing your favorite players being recognized for their talent was exhilarating, but seeing them bumble around the court for 60 minutes too cautious to play ANY defense can only be so exciting. In a game that had become bland and nowhere close to as special as the NHL or MLB all-star games, the NBA finally decided to step in and revamp the experience in honor of the late Kobe Bryant, who always took all-star games seriously.
Fans didn't like the confusing new format at first. Three individual quarters that are basically mini-games in which the winning team gets $100,000 dollars to be donated to the charity they represent? Weird. One final winner-take-all quarter in which the leading team (as determined by the scores of each of the past quarters added up) has to score 24 more points to win and get $400,000 donated to the charity they represent? Bizarre.
What wasn't confusing at all was the extremely positive response after the game. Fans were ecstatic that the game finally seemed competitive, and the players were quoted as loving it too. For the first time in forever, the NBA All-Star Game actually had the feeling of a pickup basketball game between the best players in the league, and not the feeling of a rec center shootaround. Team Lebron won the game by a slim margin as Los Angeles' own Kawhi Leonard took home the MVP trophy in the most entertaining all-star game since the 2000s began. Here's hoping that they keep this structure next year, and maybe give Nikola Jokic a little more playing time.
———————————-
Favorite TV Show: Locke and Key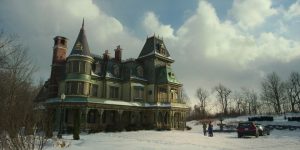 It's not often that I run out of TV shows to watch. However, last month I truly had nothing left I wanted to watch, so I started a random new Netflix show called Locke and Key that looked somewhat intriguing. At first, the main premise of the show seems trite, as it focuses on the archetypical situation where a family moves into an old mansion and discovers secret keys that let them perform supernatural acts. It's a testament to how amazing this show is that the main plot point does not feel stale at all; more accurately, the writers took an old archetype and injected it with just the right amount of modern ideas.
The result of this new spin on an old tale is a truly binge-worthy TV series where you feel so close to the characters that you want to hug them in times of need or slap them upside the head when they make bone-headed decisions. There is an incredible amount of story beyond the magic keys, as the three main characters (who are high school and elementary age) deal with a broken past and try to accept the reality of a new home, just as their father once did. In the end, Locke and Key is a deep delve into the best and worst parts of the human condition, presented in a fresh way that is sure to leave you begging for season two.
———————————-
Favorite Movie: Jojo Rabbit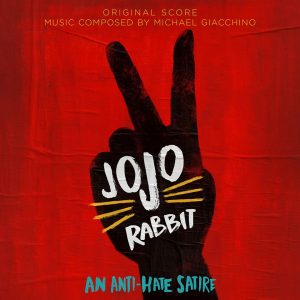 The world needs some good satire every once in a while. While it's okay to take ourselves much too seriously, movies like Jojo Rabbit criticize us for our neurotic obsession with all the silly things we waste our time on while pointing out the real issues that we are too afraid to acknowledge. This movie was nominated for Best Picture at the Oscars for a reason — not because it made us feel all warm and good about ourselves or because the heroes triumphed in the end slathered in glory, but because it made us aware of the monsters we all have the potential to become.
There were a lot of critics reviewing this movie that, quite frankly, had no business in doing so. Taika Waititi does not play Hitler, he plays the imaginary friend Hitler that lives in the mind of a little boy living under the Nazi regime. The main character, Jojo, is not meant to be offensive to Judaism, he is meant to be a caricature of what it means to be indoctrinated by hate. And if you think that the movie portrayed the Nazis as "humanized," then you're right, but you've missed the point by about 80 years.
Nobody is born hateful, and that is exactly what Jojo Rabbit portrays through focusing on civilians living under the Nazi regime as normal, regular people. The point is to illustrate just how backwards everything is when basic human rights are stripped away by an evil King bent on subjugating everything and everyone to his ideals. What hits close to home for me is how the movie made me realize that everyone is on the precipice of becoming something they hate, and it only takes a forceful nudge by an all-powerful leader to send everything to Hell. This is not an attempt to make the Nazis seem fun or to gloss over the horrors of World War II, it's a mirror that allows the viewer to contemplate what would happen to them if the textbooks in school were changed and their leader seemed like a god.
What we would become in those circumstances, we don't know. Luckily, Taika Waititi inspires his viewers to make sure that someone like Hitler is never allowed to come to power again, using Jojo as a chilling reminder of what is truly at stake.