Coronavirus: Should You Be Scared?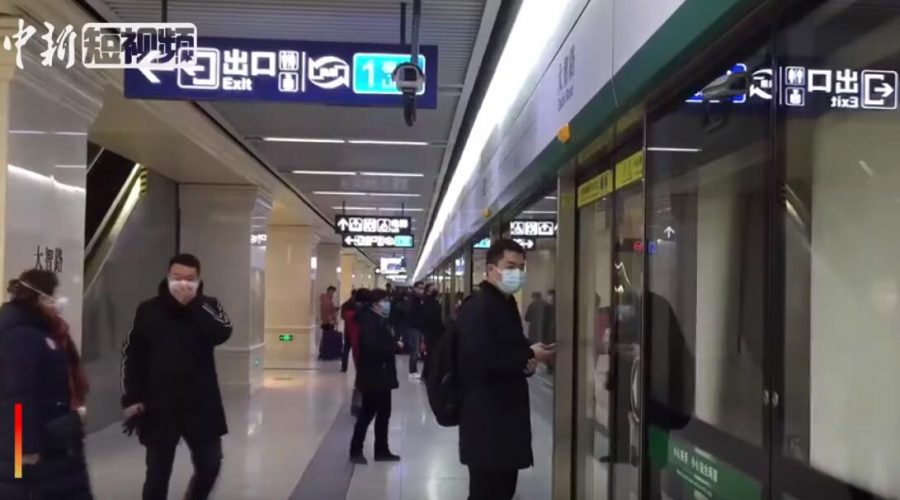 Coronavirus: a word that over the past month has become widely well-known and feared– but should you be afraid of it? How dangerous and life-threatening is it? While many people have heard the news of the spread of the virus throughout China, not many know exactly what it is and where it came from. This Coronavirus scare is similar to the Ebola outbreak of 2014, but is it as deadly?
According to the World Health Organization (WHO), the virus outbreak in China is a new strain of Coronaviruses called a novel Coronavirus (nCoV). It is a zoonotic virus, meaning it is transmitted between animals and humans.
The virus is believed to have originated in Wuhan, and is spreading throughout the country of China. However, the Chinese government has taken precautions to limit the virus' spread. On January 23, the central government of the People's Republic of China imposed a lock-down in Wuhan, Hubei province, in an effort to quarantine the epicenter of the Coronavirus to prevent an epidemic. The World Health Organization called the move "unprecedented in public health history."
The New York Times reports the death toll in China rose to 908 as their lock-down entered its third week, with 40,171 cases confirmed. Wuhan is now rounding up its infected citizens for mass quarantine camps. Many cruise ships are also being quarantined for fear of the virus. A flight with 201 evacuated Americans from Wuhan landed in California on Wednesday, and passengers are being screened by health authorities. 
There have been 225 cases reported outside China and a few deaths. Some of these cases are people who have never been to China. 
How dangerous is the Coronavirus to Americans right now? According to CNBC, the flu remains a higher threat to the U.S. than the new Coronavirus. This current flu season has affected 19 million across the U.S. and led to 10,000 deaths. The outbreak, however, is turning out to be more deadly than the flu for many countries overseas.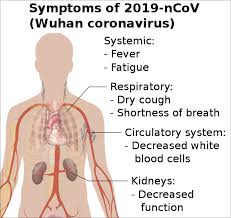 What are the symptoms and signs of the Coronavirus? According to the WHO website, "Common signs of infection include respiratory symptoms, fever, cough, shortness of breath and breathing difficulties. In more severe cases, infection can cause pneumonia, severe acute respiratory syndrome, kidney failure and even death."
Recommended by WHO on their website is, "To prevent infection spread include regular hand washing, covering mouth and nose when coughing and sneezing, thoroughly cooking meat and eggs. Avoid close contact with anyone showing symptoms of respiratory illnesses such as coughing and sneezing."
How does the Coronavirus affect those in Colorado? 
Lorraine White, the school nurse, said that the CDC is trying their best to figure out ways to keep it under control and keep it from spreading like it has in other countries. When asked if she thinks Jeffco is worried, she said, "Our nurse came in and she made us count up how many students came in with those symptoms, so they are tracking it." White says they are keeping a tally of how many kids went home, had sore throats, nausea, etc. "I don't think they're worried, just cautious," said White.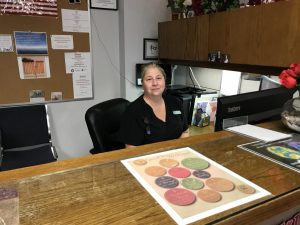 Naomi Burnett (11), a student who recently missed a week of school because of the flu said, "I think in a high school environment it's very easy for sickness to spread because there is so many of us." She says the Coronavirus is just an example of a disease that we are now afraid of because it is new, and that students should focus on sicknesses like the flu and the cold and other prominent diseases. "We have to promote, not fear of one disease, but overall public health to help students not get sick."
So, should you be scared? According to these sources, you should remain calm and not worry yet. Instead, there should be a focus on taking steps to avoid illnesses such as the flu and cold. And yes, you should also follow the steps to avoid infection for the Coronavirus. Just in case. 
About the Contributor
Lauren Allensworth, Staff Writer
Lauren Allensworth is a junior at Dakota Ridge. When Lauren is not working on her never-ending homework, she binges on Netflix or reads for her free time....