The Unified Basketball Team Cheers Each Other On
Kids with special needs have the opportunity to become involved with other people and have fun.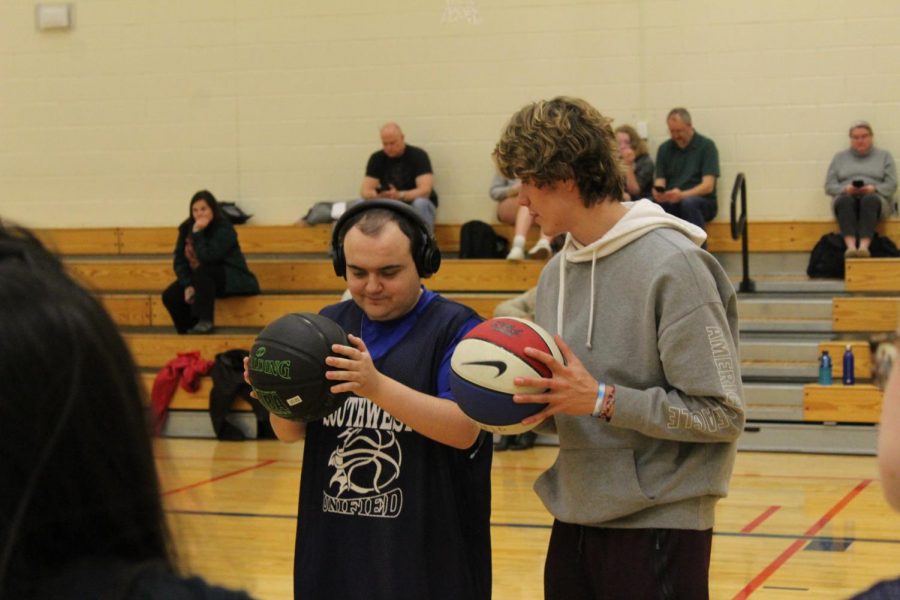 Dakota Ridge student volunteers and the Southwest Unified Basketball team of kids with special needs played together on Wednesday, January 29th at DRHS. The Dakota Ridge community follows a legacy of helping others, being a good person, and allowing others to feel loved. The student volunteers strive to live out this legacy as they work with the basketball players to practice their skills, have fun, and work together.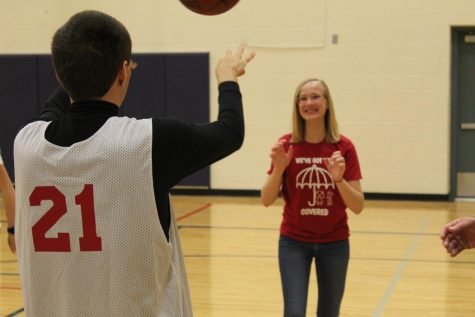 The Unified Basketball games are also very meaningful to the students that volunteer to help the basketball team.  "I decided to do it because it's extremely fulfilling to work with the kids and see them develop through the season. My favorite part is the relations you build and being able to make their lives better," Luke Loehding (11) said.  Students working together can be seen telling jokes, laughing and cheering throughout games and drills.
Other students that participate in the Unified games love the community that they get involved in. "Unified is very heartwarming and is great to connect with the community around you and see different perspectives on life," Dylan Turley (11) said.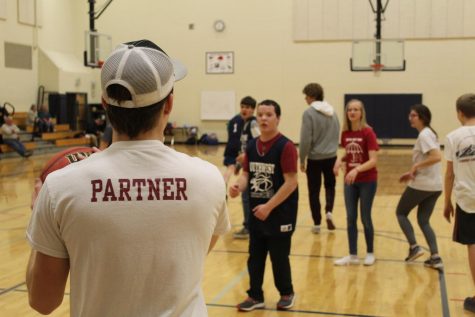 The Unified Basketball team coordinator leads the team in drills and warm-ups that were played throughout the night. The drills were as simple as passing and dribbling, giving the Unified kids a chance to warm up with the high school student helpers. As one of the Unified kids passed the ball to their partner, his laughter and cheering showed the fun he was having with the game.   
The students that volunteered to make this event, and all the other events with the Unified kids happen, each has their specific reasons for choosing to help out. "I did it because I didn't have much to do and I wanted to do something good so I can make people smile and be happy," Kenna Anderson (10) said.
About the Contributor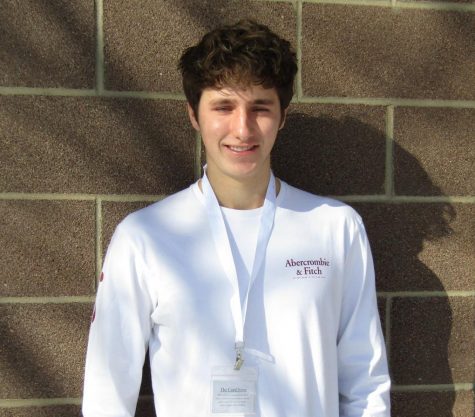 Ryan Osborne, Staff Writer
Ryan Osborne is a senior at Dakota Ridge High School. His hobbies include boxing and playing basketball for fun with his friends. He was born in Denver,...