The Denver Cat Company Holds America's Favorite: Coffee and Cats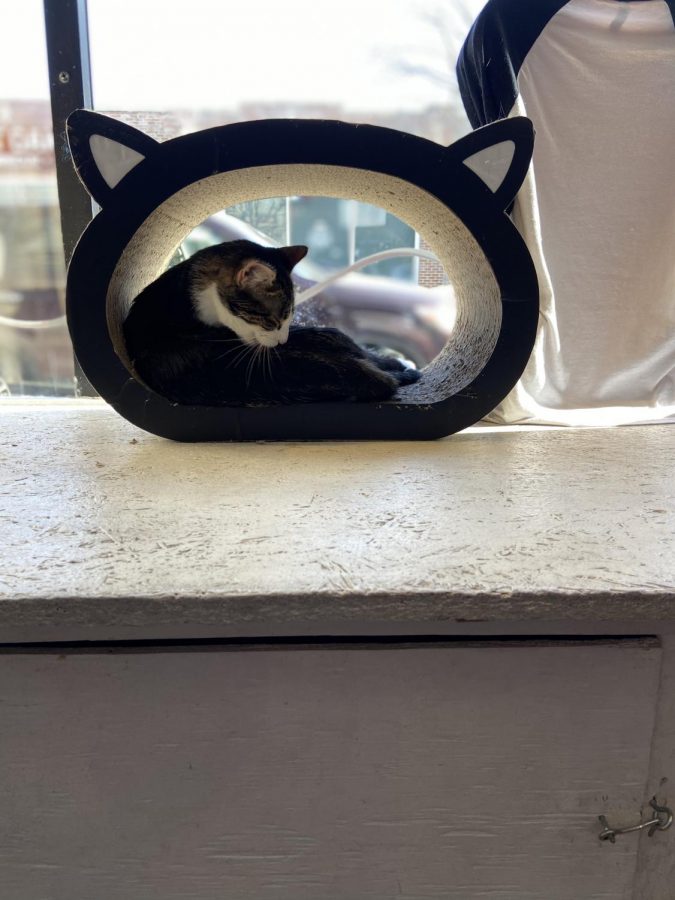 Americans love their pets. They also love their coffee.  15 minutes away from Dakota Ridge in Littleton, Colorado, is the Denver Cat Company, the perfect combination of both of these American favorites. Being one of the only cat cafes in the country that doesn't charge by the hour, the building fosters all the cats that are seen in the cafe.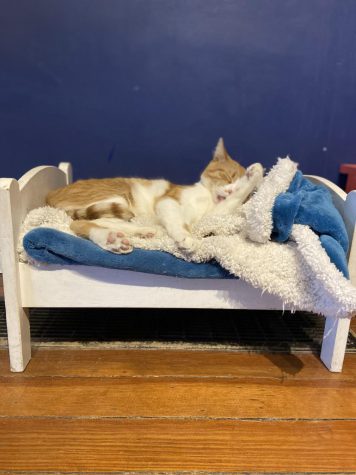 The owner, Leila Qari founded the establishment in December 2014. She originally worked as an attorney, a job she did not enjoy. "It was part of the reason I wanted to do something totally different that involves something more connected to community and people," Qari said when asked about her new career path. "[It's] not something as faceless and soulless as corporate law."
The building is located next to other small restaurants with a "BookBar" across the street. Original paintings from classes that are held on the weekends are hung on every wall in the cat cafe.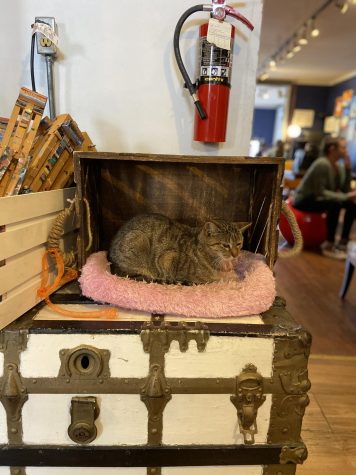 Over 15 cats are currently up for adoption,  and all could be seen roaming all through the cafe. Cat beds and hiding spots were provided for the cats so they can make themselves comfortable in any room they choose. And of course, coffee is sold at the front desk, along with multiple options for breakfast.
Qari had been interested in trying to open the first cat cafe in the United States, since they were mainly popular in Japan and Europe. "I had actually never been to one, and there were no cat cafes in the state at the time. It just looked like heaven on Earth," she said.
Even though she wasn't the first person to open a cat cafe in the country, the Denver Cat Company is still one of the only cat cafes in the country that does not charge customers by the hour. Anyone can have the option to stay for as long as they want without having to pay an extra fee besides the price of their coffee. 
Qari used her own savings to open the Denver Cat Company, and still stays connected with the business and community by working weekly shifts, despite having a fully trained staff.
Having been an attorney for some time, having to quit her job and start a completely new business was a large leap. "It was very scary, but it was also very exciting. If I hadn't been so excited about it I probably would've let the challenges intimidate me," Qari said.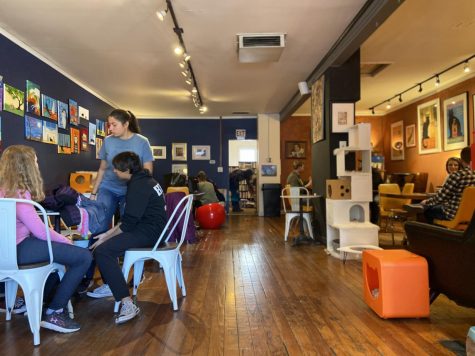 As the owner, Qari's main goal is also to make sure that her customers are comfortable and feel at ease when coming to enjoy what she has established. "I want them to feel a sense of delight, for it to feel warm and welcoming, and for them to walk in with a smile on their faces," Qari said. 
About the Contributor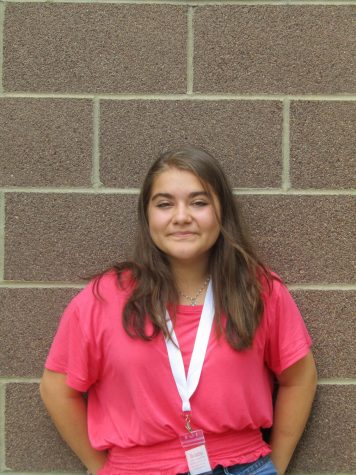 Emilya Barwick, Editor
Emilya Barwick is an aspiring journalist with dreams of eventually becoming the author of her very own novel. She hopes to one day attend college and earn...