Dakota Ridge Takes the Win at First Jeffco League Game
Dakota Ridge took the win against Lakewood on Friday, January 24. To most of the players on Dakota's team, it was a game that they really wanted to win, since the game was also the first game of the Jeffco League. 
During the first and second quarter, Dakota's team did not come out as strong as they would have liked, and Lakewood came close to taking the victory in the first half. 
Brayden Rhoades, a senior at Dakota Ridge High School, believes that the audience can also be a large contributor to push along the team. "I think we have a great crowd, they just [have to] be louder with the chants," Rhoades said. 
Rhoades has been playing for the Dakota Ridge Basketball for all four year of his high school career, and took pride in his game against Lakewood High School. "I think our team did well working together as opposed to playing for ourselves," Rhoades said.
Quickly after the second half began, Dakota Ridge began to pull away and was making plays that Lakewood could not catch up to. After Dakota Ridge managed to come together as a team, they won with a score of 71-56. 
About the Contributor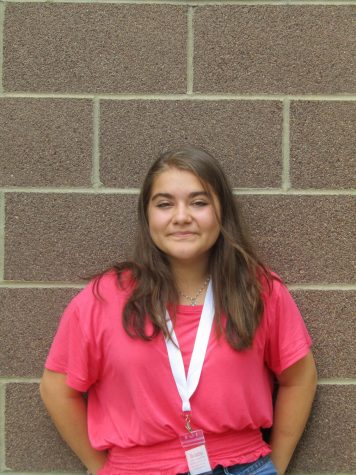 Emilya Barwick, Staff Writer
Emilya Barwick is an aspiring journalist with dreams of eventually becoming the author of her very own novel. She hopes to one day attend college and earn...