What's the Price Tag for Grief?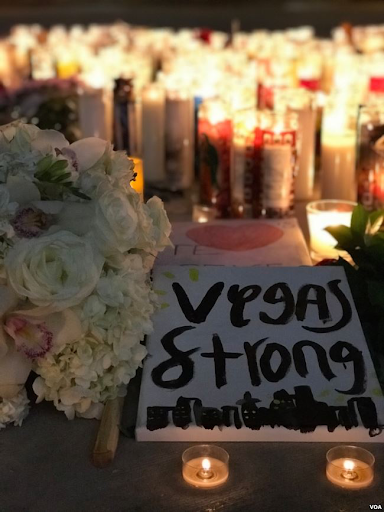 During a country music festival on the Las Vegas Strip, a gunman opened fire, killing 58 people and injuring over 850 others on October 1, 2017. The suspected gunman, 64-year-old Stephen Paddock reportedly killed himself after an hour had passed since his attack on the victims. 
Two years later, MGM Resorts International came to an agreement on October third to settle with the plaintiffs and pay out 800 million dollars to split between the living victims. The first step for the victims will be to talk with their attorneys about the relative merits of opting into the $800 million settlement. This also requires them to discard any claims they took against MGM. 
The ongoing controversy surrounding the Las Vegas Settlement revolves around the amount of money. Is there a cost to grief? What is that cost? Some victims are enraged with the settlement, while others still need financial assistance from the damage caused by the shooting. 
Matthias Simmons, senior at Dakota Ridge High School, believes that money for the victims will benefit them. "If you're covering a lot of medical expenses and things like that, obviously money would always help," says Simmons. He believes that MGM does have the best interest in mind; however, they could have presented the situation differently, he thinks. "It's definitely helpful for the families, but I don't know if they should say 'here's the price tag for a tragedy.'"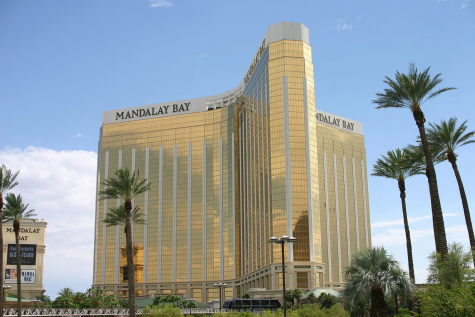 Tanner Fields takes a slightly different point of view. He is a pre-IB sophomore at DRHS and dives heavily into politics. His standpoint on the Las Vegas settlement was quite simple: how else are we supposed to help them? Fields does understand the sensitivity of the situation, but thinks there aren't many other ways to provide in a situation like this. "It's about how monetary compensation for emotional injuries could affect the person. What is the morality of giving people money for compensation?"
Fields knows that money is not the only solution for problems and emotional trauma, but for him: "I don't believe that money can cure all wounds, but I do believe that it can prevent the wounds from occurring in the first place," he says. It's a subject that most people have trouble reading, thinking about, let alone dealing with. 
The Las Vegas Settlement will continue progressing as more victims opt into it. However, "At the end of the day, you can get as much money as you want, but it doesn't heal you emotionally," Simmons said.