Editor's Corner: November Picks of the Month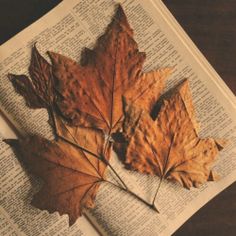 With the holidays and frigid weather drawing near, November has a tendency to seem dreary and tedious. Our favorites this month spiced up the dullest month of 2019 for us!
Ella's Picks:
Favorite Song: "Watermelon Sugar" by Harry Styles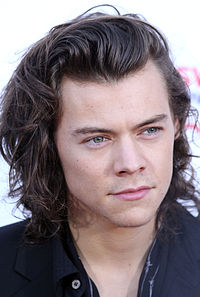 "Watermelon Sugar", a single of the soon-to-be-released album Fine Line, was debuted by Styles on SNL on November 16. An ebullient, indie rock hit, the song evokes memories of summer's sweetest moments, which renders the song as a perfect escape from the dreariness of November. The song is a bit pop-ish, which isn't something I usually enjoy in my world of failed-romance 70s soft rock, but I enjoy it nonetheless. After hearing this single, I can genuinely say that I am excited for Styles' new album coming later this December.
———————————-
Favorite Movie: Frozen II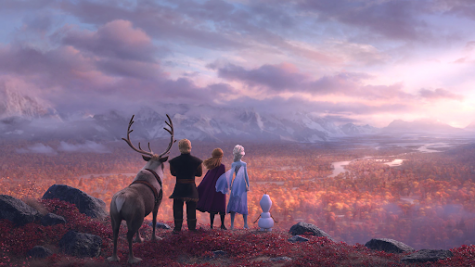 Truthfully, I didn't think I would like the sequel to Frozen as much as I did. When the original movie came out in 2013, I was ten years old, so the appeal of a Disney Princess movie was slightly (and understandably) less than it had been for me six years ago. However, after watching the film, I realized why these movies had entranced me for so many years–the creativity and artistry that are characteristic of Disney only improve with every film. Frozen II was no exception. With a stunning fall color palette, brand new songs, and an impactful message of feminism, strength, and love, I found Frozen II to be a spectacular addition to the repertoire of Disney movies. The movie addressed dark topics, such as death, warfare, and the cold reality that things don't always go to plan. This, in my opinion, pandered to the audience of all the little girls who had watched Frozen when it had first come out six years ago and were now older. This new, mature facet of the film bolstered its cinematic appeal for me personally. This, along with the pure beauty and detail of the animation and the development of familiar characters, leads me to name Frozen II as my favorite movie of the month.
———————————-
Favorite Drink: Starbucks Chestnut Praline latte, extra hot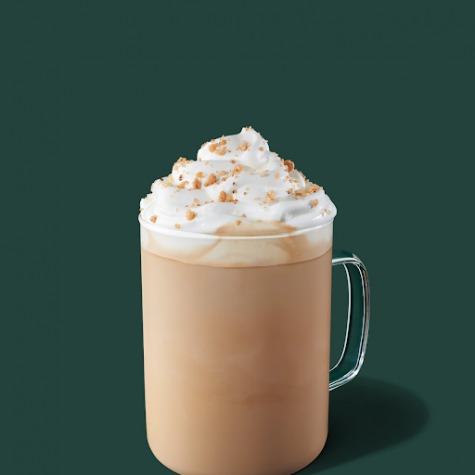 I love the holidays for many reasons. The bite of frosty weather in the air, the feeling of Christmas being just around the corner, and the indefinable magic that seems to linger all around excite me, but they certainly aren't the only reasons Christmas is my favorite holiday–I also love when Starbucks re-releases their holiday drinks! As cliche as it may sound, nothing is better than a hot drink as the snow falls outside. My pick is usually a Chestnut Praline latte this time of year, simply because it evokes festivity but isn't overpowering in the way it does so. This drink reminds me of a toasted marshmallow in flavor with its subtly nutty taste, and it's the perfect drink to wrap mittened hands around as you catch flurries on your eyelashes. I try to drink one of these whenever the opportunity arises before they leave after the holidays!
———————————-
Favorite TV Show: The Boys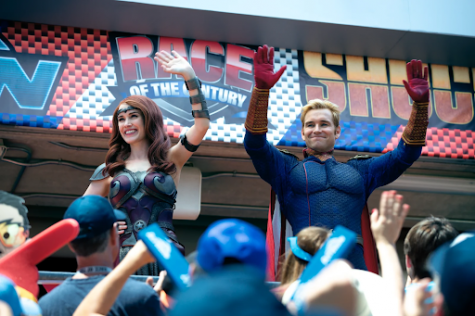 The Boys was my November pick for TV because it's rather far outside my normal TV-watching taste. I typically enjoy either mystery or comedy shows, so when Easton recommended this Amazon Prime show to me, I was a bit skeptical. It follows the story of a man who lives in a world where superheroes are existent, corporatized, and highly corrupt. His girlfriend was accidentally killed by a superhero, who in turn feels little to no remorse for this event. The show twists and turns as it gradually grows darker and more complex, and I found myself hooked after the first episode. Though very different from any of my other favorite shows, The Boys incorporates an element of real-life fear and mystery, which keeps me clicking "Next Episode".
———————————-
Favorite Book: Embroideries by Marjane Satrapi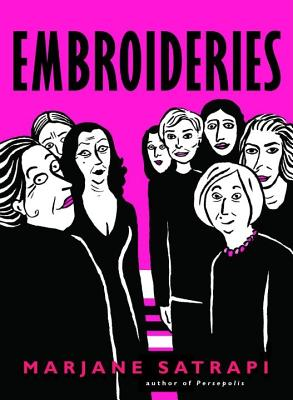 In my English class, we recently finished a graphic novel called Persepolis that anecdotally tells the story of a young girl, Marji, during the Iranian  Revolution in the 1980s. I was intrigued by the stark black-and-white color scheme of the art in the graphic novel, as well as the frank tone, so I decided to research the author a bit more and ended up reading Embroideries. I found  Marjane Satrapi's graphic novel Embroideries to be a bluntly hilarious commentary on the life, times, and sexuality of women in Iran. This graphic novel focuses on many small anecdotes within a larger anecdote of Marji's female family drinking samovar after supper. The novel is not for the faint of heart, because it tends to speak of sexuality and men in a rather crude manner, but I believe that it is an important contribution to the world of feminist texts. 
---
Easton's Picks: 
Favorite Song:  "Bråtebrann" by Kvelertak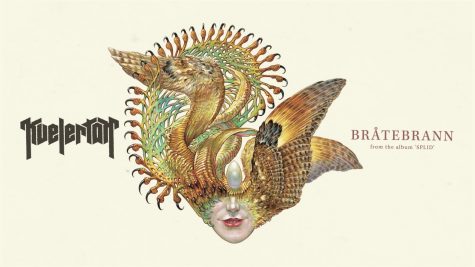 Norwegian many-genre act Kvelertak doesn't stray from their native tongue in "Bråtebrann," giving the song palpable character and a swaggering attitude. When the band isn't churning out groovy thrash metal, melodic vocals soar in a larger than life chorus that gets stuck in my head even though I don't speak Norwegian. Rounded out with a perfect instrumental section combining elements of arena rock, melodic shredding, and great soloing, "Bråtebrann" is nothing short of cathartic. 
———————————-
Favorite Album: Hidden History of the Human Race by Blood Incantation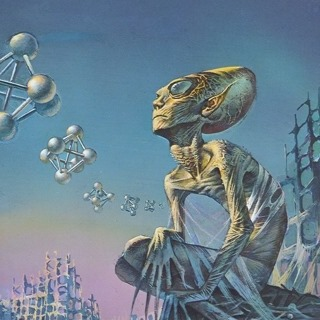 Hailing from Colorado, Blood Incantation is a local band that has taken the metal world by storm with their latest release. The album was recorded as the band played live in the studio, an antiquated technique once prevalent during metal's infant years but almost nonexistent today. With raw sound and out-of-this-world instrumentals, Blood Incantation's alien odyssey is one of the most unique records of 2019, albeit one of the most uncompromisingly brutal. 
———————————-
Favorite Sports Moment: Drew Lock wins exciting first start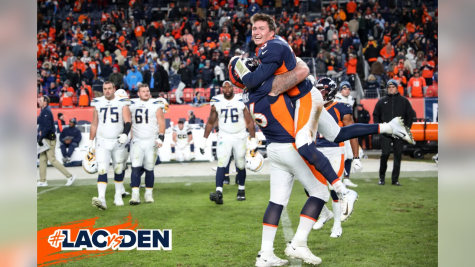 Although the Nuggets are dominating the NBA at 13-5, the real spark this month came from none other than Broncos QB Drew Lock, who led the Broncos to an exciting win over the San Diego Chargers. Even though the game really didn't really matter in terms of playoff positioning, Broncos fans still treated this game like a Super Bowl; as a result, the thrilling victory was all the more joyous. Making his anticipated debut, Drew Lock looked natural in the pocket and flashed some talent that may finally signal an end to the Broncos' ceaseless carousel of QBs.
———————————-
Favorite TV Show: Jack Ryan Season 2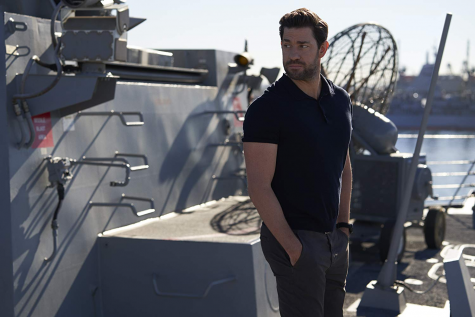 As a huge fan of the first season of Jack Ryan, I had very high expectations for its follow-up, and so far, it has delivered. Set in Venezuela with a potentially world-threatening crisis brewing, tension heats up past the boiling point as Jack and his team go up against a multi-faced corrupt government that has eyes everywhere. With a constant air of suspense underscoring every single scene, this season of Jack Ryan has been incredibly hard not to binge.
———————————-
Favorite Drink: Starbucks Chai Tea Latte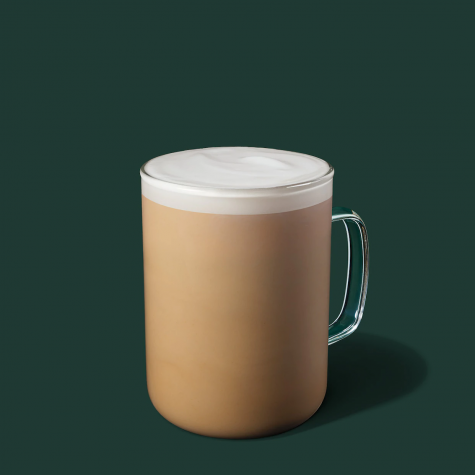 For those who aren't a huge fan of coffee's flavor but still want to fit in at Starbucks, the chai tea latte is for you. A little more sophisticated than a sugary frappuccino, this drink tastes like a milkshake at the temperature of hot chocolate, perfect for a snowy day. The chai tea latte can add that sweetness which your early mornings lack, so you can attack your day with a refreshed mindset.
———————————-
Favorite Surprise: Baby Yoda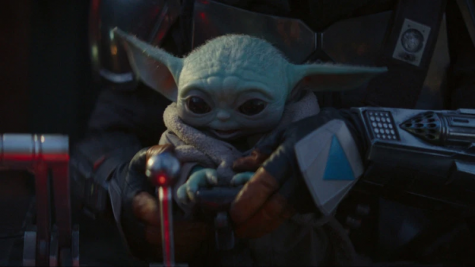 I don't know if anyone could articulate the magnitude of Baby Yoda's cuteness even if they were given a million years and a pen with infinite ink. Disney Plus show The Mandolorian has opened to sky-high ratings and mixed reviews, but one thing everyone can agree on is that we want to hug so-called Baby Yoda forever. We don't know who it is, where it came from, or why it's 50 years old but still a little baby– we just know that we would protect it at any cost. Props to Disney for blessing us with this adorable alien we never knew we needed. We really need it though, seriously–if anything happens to it, EVER, there will be consequences.