Dakota Ridge's Think Pink Game: A Meaningful Tradition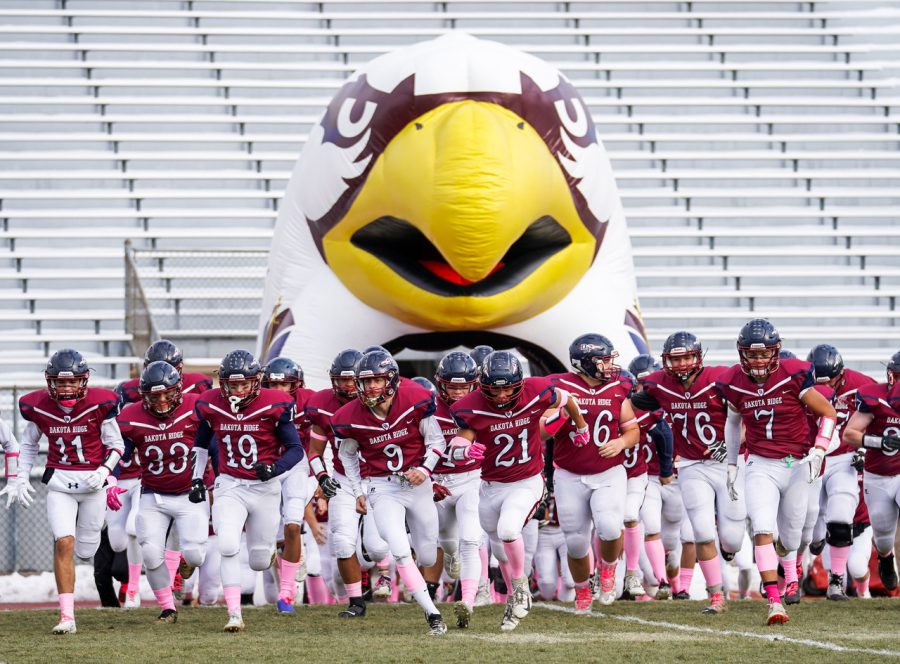 This year, the annual Think Pink football game was between the Eagles of Dakota Ridge and the Farmers of Wheat Ridge, two rivals going head to head for breast cancer awareness. 
Since the teams have such a huge rivalry, spectators and teams alike were extra fired up. The game was not a close one as the Eagles looked to be the dominant team and showed no mercy against Wheat Ridge. The Eagles came out on top with a blowout victory of 42-3 over the Wheat Ridge Farmers. 
"The mindset we had for this game was to go out and just play to the best of our abilities and be more physical than them." senior Izaak McWilliams said. 
. They ran onto the field with hopes of pulling off a victory over Wheat Ridge, and though the competition was daunting, the Eagles proved unstoppable. 
"The idea of it being a rivalry game did pump us up quite a bit because the week before when Wheat Ridge played Golden, the Golden coach said something about our game against Chatfield and the Wheat Ridge coach said that we just weren't tough," McWilliams said. 
"We wanted to make a statement in that game proving their coach wrong, which I believe we did." 
However, the game was about more than just football. It was in recognition of those who fought breast cancer, and to raise awareness for such an important cause. 
At the half, seven lovely and strong women came onto the field to be recognized for their fight and victory over breast cancer. It was a very heartfelt moment for these ladies and the entire fan base. 
The Eagles' next game is Friday, November 8th, as they take on the Demons of Golden High School. If the Eagles are able to secure a win, they will take home the title of league champions.
About the Contributors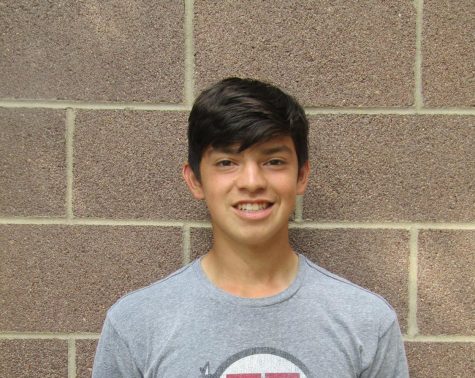 Adam Rodriguez, Staff Writer
Adam Rodriquez is a senior at Dakota Ridge High School. Adam's plans after graduation are to go to college to to study broadcast journalism and work for...