D-Ridge Volleyball Celebrates Hoco Week With a W
Hang on for a minute...we're trying to find some more stories you might like.
After starting league play 0-3, the Women's Varsity Volleyball team began their homecoming game against the Wildcats of Arvada West with high hopes of coming out victorious and turning their league play around. With the Eagle's Nest packed to the brim in purple, green, and gold for Mardi Gras Night, the Eagles' volleyball team came out fired up and ready to play one of the biggest games of their season.
Taylor Legault (12), a player since freshman year and team captain this season, knew this game was not going to be one to take lightly. "We didn't want to overlook A-West…we knew we had to start each set out strong…we played them quite a few times over summer so we had an idea of what to expect," Legault said. 
Set one was a close and hard-fought battle in which the Eagles were faced with the formidable–yet undaunting–strength of the Arvada West team. The set continued, and it became clear that the Eagles were the more powerful team: A-West was unable to close the 2 point gap the Eagles had created. In the end, the Eagles won the first set 25-23 to take a 1-0 lead over A-West. However, the Wildcats showed hustle and let it be known that the Eagles would have to fight for their homecoming victory. The second set was ultimately one-sided as the Eagles took control and crushed A-West with a 3-0 match victory. The Eagles had momentum and the home court on their side, stunning the Wildcats with a 25-13 victory to take a 2-0 match lead. 
After going down 0-2 right away, the Wildcats came into the third set with a chip on their shoulder, hungry for a set victory to make this match close. The Wildcats were a totally different team in the third set as they showed absolutely no mercy and blew out the Eagles with a head-spinning 25-15 set victory. A-West showed lots of fight in the third set and showed that they were not going to lose 0-3.
 "We lost the third set on our mistakes, serving was a big one. There were some hitting and passing errors that we could've fixed," Legault said.
After the blowout loss, the Eagles fixed their errors to come back and defeat A-West 25-12 in the fourth set to give the Eagles a 3-1 match victory. "We cleaned up what we messed up on during the third set," Legault said.
The victory sparked confidence in the girls, who came into the game struggling to get wins. "We've been having some rough times lately," Legault said, "so that win was definitely needed."
 Despite their victory, the Eagles will have to prepare for a new challenge as they take on Ralston Valley High School on October 10th. "RV will be a different game from A-West, so it'll be fun." Legault said. 
About the Contributors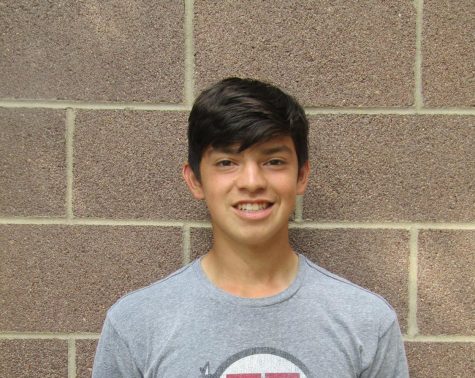 Adam Rodriguez, Staff Writer
Adam Rodriquez is a senior at Dakota Ridge High School. Adam's plans after graduation are to go to college to to study broadcast journalism and work for...