Denver's City Park Packed for Step Up for Down Syndrome Walk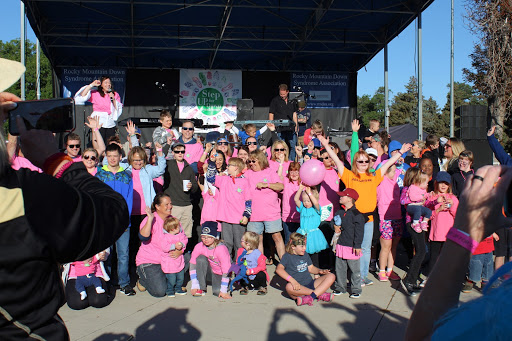 Hang on for a minute...we're trying to find some more stories you might like.
On Sunday morning, September 22, the 23rd annual Step Up for Down Syndrome Walk took place  at City Park in Denver. The Rocky Mountain Down Syndrome Association powers this event, and has been doing so for all of the 23 years the event has taken place. The walk unites a community of people who want to raise both money and awareness for Down Syndrome.
The walk has supporting "teams," which are families and friends who have a loved one with Down Syndrome who they wish to represent. Team C.J., a family which raised over 10,000 dollars for the organization and has been in the top ten families that have raised the most money for the past two years, praised the Rocky Mountain Down Syndrome Association for their work, both with the event and with Down Syndrome awareness in general.
"[The] Rocky Mountain Down Syndrome Association was incredibly helpful when we got the diagnosis for our daughter [C.J.]…the entire organization gave us so much information and support through that process and they continue to do so today," C.J.'s mother said (who wishes to remain unnamed). 
The event itself had multiple entertainment activities, such as a photo booth, a martial arts performance, a live band, and crafts. The function lasted for just over four hours including the walk itself. The entire Dakota Ridge Senior Football team also came to support the cause and represent Dakota Ridge High School as supporters of Down Syndrome Awareness.
Carolyn Strauss, who is
a keynote speaker as well as a consultant, was also an MC volunteer at the Step Up for Down Syndrome walk this year. Strauss spoke on sales persuasion and execution, and does one charitable event per quarter, as it is a part of her business model. 
Her goal was to support a community who "only wants to do best in the world" using her skills with communication. She claimed she was "all in" and sought no profit. Not only was Strauss passionate about the event, but families all around the function were seen smiling and carefree, simply living in the moment and supporting a cause. For Strauss, it's an extremely valuable cause that she wishes to take part in and hopefully cause an impact on.
When asked about her favorite part about the walk itself, Strauss simply answered, "When you move your body, you move your brain. And when you move your brain, you move your heart." 
About the Contributor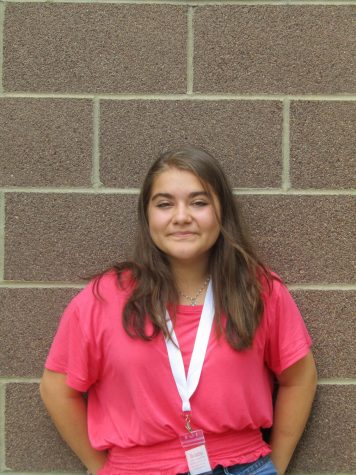 Emilya Barwick, Staff Writer
Emilya Barwick is an aspiring journalist with dreams of eventually becoming the author of her very own novel. She hopes to one day attend college and earn...