The Importance of Local News
News Commentary: A core industry on the verge of collapse
Hang on for a minute...we're trying to find some more stories you might like.
Local news publications aren't as big in today's world as they once were, and their decline isn't slowing down anytime soon. According to the Washington Post, a writer for a small town Iowa publication won the Pulitzer Prize, but still managed to lose money.  This year's Pulitzers included many local publications that deliver valuable news to their communities.
The article claims that local news is dying and people like Mark Zuckerburg are trying to reverse this process. Zuckerburg recommended paying smaller news corporations for their content to create a Facebook news section. This could greatly improve the impact of real local news as long as Facebook is willing to commit to finding real local news and avoid disguising mainstream news as local.
According to Pulitzer.org, "Newspapers, the backbone of local and regional journalism, have cut thousands of reporters and editors in the past decade, greatly diminishing their capacity to consistently and deeply cover residents' lives and their political institutions, from school boards to state legislatures." Being understaffed in a newsroom can cause the effectiveness and quality of stories to deteriorate. It's difficult for any publication to generate an audience when they are unable to create an adequate amount of content to entice readers in their local areas.
Local publications have struggled with this problem, such as the Columbine Courier.  Michael Hicks, editor of Evergreen Newspapers says, "It's imperative that communities have local news outlets. One of my biggest concerns when we, unfortunately, had to close the Columbine Courier at the end of 2018, was where would residents of South Jeffco, in particular the Dakota Ridge, Columbine and Chatfield high school areas, get their local news from. How would they know about happenings in their neighborhood? We're all impacted by what happens at the state capital and in Washington, D.C., but what happens locally affects our day-to-day routine more than what happens in Denver and D.C."
If everyone would take an interest in reading news from other areas to see issues that other small communities are dealing with or the things that they benefit from, community members could determine the effects of those issues which would strengthen the community as a whole.
Mainstream news is taking away from local news and, in a way, damaging the value of local news. Kylie Sampron, a former staff writer for The Cord News at Dakota Ridge, says she feels differently. "I don't think they've necessarily been a bad example. Each news source has a different audience," said Sampron. "The Cord's audience is obviously Dakota Ridge students, The Denver Post appeals to people in the Denver area, and mainstream media like CNN appeals to Liberals. They share different news values."
Our world is rapidly advancing, and with the decline of local news we are losing a vital industry.
Shouldn't you care about the events surrounding you and your community? Don't you want to know what to watch out for? How is it affecting you directly? Why should you care? A world with an increased number of ill-informed communities isn't too far off from our current state. Click that link, pick up that newspaper, and find out what's happening near you.
About the Contributors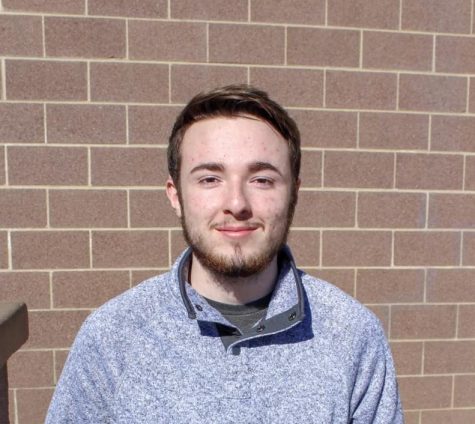 Dawson Spencer, Staff Writer
Dawson Spencer is a staff writer for The Cord News. Although he plans on going into forensic science after high school and college, he decided to pursue...