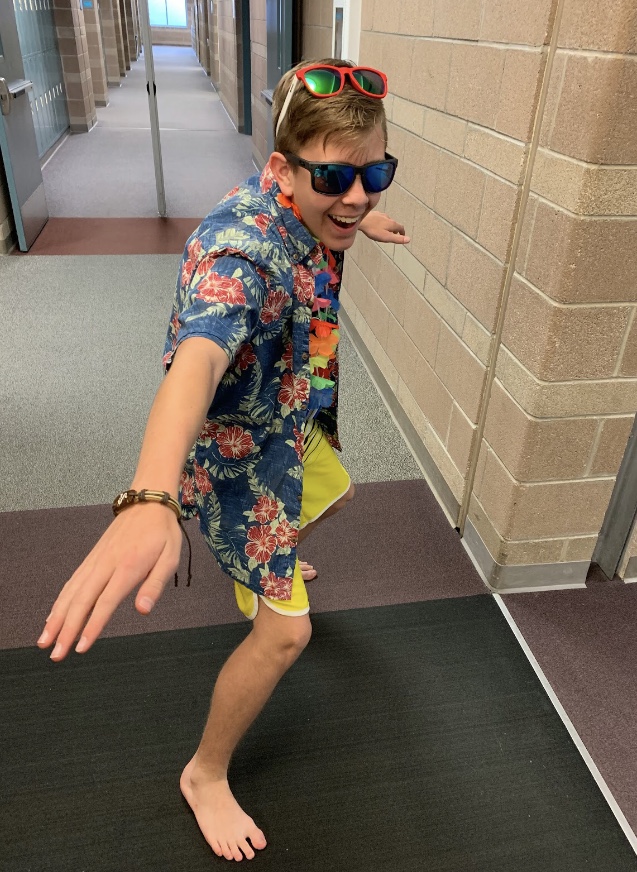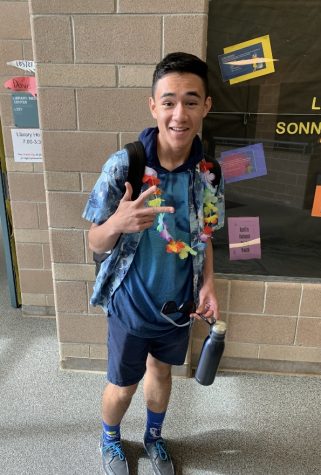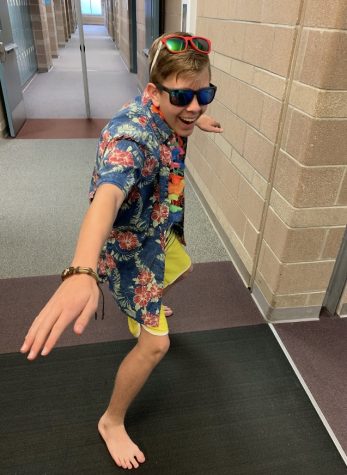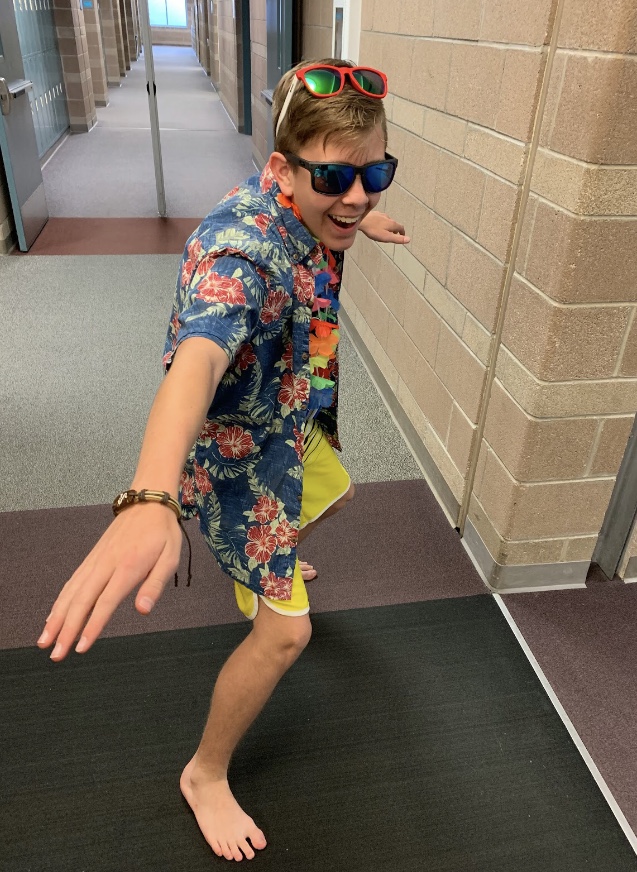 For starters, Prom is here, and for the first time since last summer for many, students were able to don their finest beach attire, Friday, April 5.
Sunglasses were aplenty, while students completed their beach look with Hawaiian shirts, colorful flip-flops, mind-blowing Jammypacks (fanny packs with speakers), and vibrant leis.
Serving as the climax for Wish Week, beach day was also the last day to buy leis from student representatives in order to raise money to send Olivia to the beach. Besides lei sales, there were many cash dashes throughout the week to maximize the amount of money raised.
Adorned in a Hawaiian shirt, Chloe Meehan (10) said, "Beach day was a perfect opportunity to not only get ready for Prom night with lots of school spirit, but also to complete wish week by dressing up in support of her fight against cancer and helping her see the beach. The best part was being able to purchase leis not only to donate money to the cause, but also show school spirit and participate in wish week!"
While many freshmen and sophomores are looking forward to a relaxing weekend after their hectic first week back after Spring Break, many upperclassmen are gearing up for one of the best nights in high school before the school year truly kicks into overdrive in a few weeks.
As far as Prom goes, don't forget to fill out your After-Prom Waivers if you wish to attend the After-Prom party this weekend. Tickets for Prom will be $50 per person at the door, and can be paid for by cash or check. Tickets purchased online through Jeffco Connect will cost $45 per person, so if you haven't bought tickets yet, time is running out! Dakota Ridge is bringing Old Hollywood to the Grand Seawell Ballroom in Denver this Saturday, you won't want to miss it!