Winter Storm Warning In Dakota Ridge Area
Hang on for a minute...we're trying to find some more stories you might like.
On March 12th, most of Eastern Colorado (including Denver) was placed under a winter storm warning following the reports of a massive blizzard and "Bomb Cyclone" that will arrive in Colorado Wednesday afternoon.
This massive storm looks like it will bring hurricane-like winds and massive amounts of snow to Colorado. According to the Denver Post, the foothills are looking to get 6-12 inches of snow while the mountains anticipate 11-20 inches of snow.
Tuesday night, Coloradans can expect rain throughout Colorado before the monster storm. The snow will begin to fall Wednesday afternoon and go continues through Thursday morning. Thursday will be a partly cloudy day with a high of 35 degrees, a stark contrast to the 60 degrees Colorado felt on Tuesday. The heavy winds and impending snow will bring driving problems throughout Colorado due to low visibility.
"Travel will be very difficult. Widespread blowing snow will reduce visibility to near zero at times. The hazardous conditions will impact the evening commute. Very strong winds could cause extensive tree damage," the National Weather Service warns. "Do not travel. If you must travel, have a winter survival kit with you. If you get stranded, stay with your vehicle."
The "Bomb Cyclone" is a term used to describe the drop in atmospheric pressure. These bring extremely dangerous winds to the area of the storm. According to USA Today, "While not a tropical system, winds will rival what's seen in a Category 1 hurricane," said weathermodels.com meteorologist Ryan Maue.
This could affect students commuting to school Thursday morning with the pileup of snow and freezing temperatures. Dakota Ridge High School just implemented a late start policy similar to other schools in the area.
The winter storm will also affect other states including South Dakota, Nebraska, Wyoming, North Dakota, and Minnesota. After the snowy week, the weekend looks to warm up to the 50s, just in time for Saint Patrick's Day weekend.
About the Writer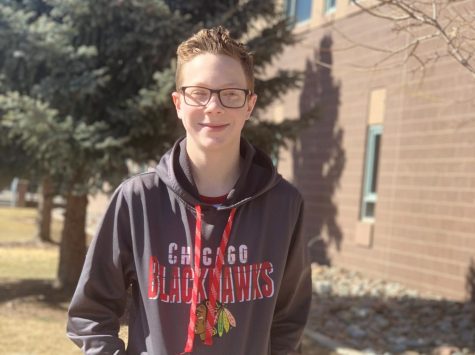 Kade Weber, Staff Writer
Kade Weber is a staff writer for The Cord News. Kade enjoys writing about and listening to music, and he covers sporting events in the community and within...