Jordan Whiteaker Clears the Ball to TCU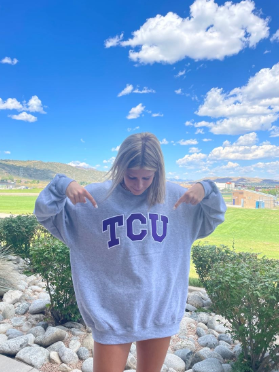 There is so much talent at Dakota Ridge, whether it's out on the soccer field or in the classroom, so many students are working hard towards their goals each and every day. One student who has gone above and beyond to demonstrate what it means to be an Eagle is junior Jordan Whiteaker. 
Whiteaker has had many great successes both inside and outside the classroom, from taking both honors and AP classes to committing to the women's soccer team at Texas Christian University in her junior year. This is a huge accomplishment for any athlete, as she has officially made a commitment to further both her academic and athletic career at a top ranking school.
One of the things that comes with being a top ranking Division 1 prospect is many competing offers from different schools. Whiteaker became eligible for recruitment the summer coming into her junior year, and with many schools knocking on her door, she believed TCU was the best fit for her.
"I chose TCU over other schools because it made me feel a part of a family even when it was just a visit. The school is a top ranked school, and their soccer team is ranked top 15 nationally. The style of soccer fits me as a player perfectly, and the vision they had for me will get me to play pro and continue my soccer career," Whiteaker said. 
Whiteaker first started playing soccer at the age of three and has discovered much about who she is today within the sport. Her teammates have described her as a driven, extremely talented, and highly competitive and inspirational athlete. While Whiteaker has had many accomplishments within soccer, some of her most memorable ones have been committing to TCU, as well as making multiple youth national team camps for the USA. Beyond her accomplishments, Whiteaker's drive and passion for the game shine through.
"My favorite memories are from our practices, but one of my favorite game memories is from Champions League II last year; we won the championship against our biggest rivals IMG. I scored the winning goal off of a free kick, and it was the most exhilarating feeling," Whiteaker said.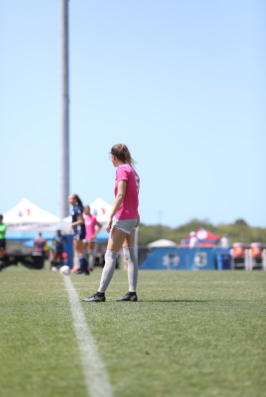 While Whiteaker has received much of her college attention from playing for Colorado Rush 06 GA, she also plays for the Dakota Ridge women's soccer team in the spring. Whiteaker plays center-back for her high school team and has been recognized by many high school coaches for her skills on the field.
"Jordan is calm and slows the game down when we need it, as well as picks the pace up when we need to. She is really confident on the ball and makes good decisions. I think she brings confidence in the back line, and she has definitely taught me to have a better touch on the ball. She has also taught me to be aware of my surroundings and talk more on the field," freshman Kaylie Sheehan said. 
Whiteaker steps up on the field and works to communicate with her teammates in hopes to make the whole team better and more functioning. Whiteaker has started on varsity since freshman year, yet this season is expected to be her last, as she plans to graduate early in her senior year to begin training at TCU.
"My advice would be that if you really want something, you have to work for it. It's going to be a lot of early mornings and late nights, training day in and day out, but the outcome is all that matters, and it is 100% worth it," Whiteaker said. "Another piece of advice I would give is to always be close with your teammates because they are one of the major reasons you keep playing and love the game."