Eagles Win at Jeffco Stadium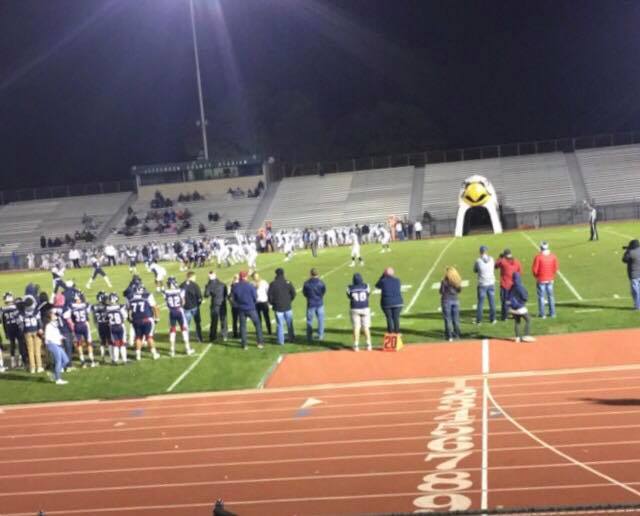 The Homecoming game is one of the most important games for Dakota Ridge High School Football players. On Friday night, the Eagles went into the game with only a single win for the season. Playing at their home field, Jeffco Stadium – their second game at the much-loved field – the Eagles were determined to end their losing streak and get a much-needed win. They played against the Bisons from Vista Peak Preparatory, a previously undefeated for the season team.
Before starting the game, Dakota Ridge Eagles players #81 Gavin Jordan (12) and #12 Ben Biffinger (12) carried out late player #42 Christian Friedrichsen's (12) jersey onto the field. Starting out the game, the Bisons sent the ball into Eagles territory with the initial kickoff. Neither team scored during the first quarter, ending with a score of 0-0.
Going into the second quarter, the Bisons were able to get back to back touchdowns with an interception in the middle and an extra point. The Eagles then made their first touchdown of the game from #1 Jared Garcia (12) with no extra point. The second quarter ended with 6 points for the Eagles and 13 points for the Bisons.
After Halftime, when Sean Carroll (12) and Kelly Ton (12) were crowned homecoming king and queen, the Eagles came back onto the field ready to win. Taking another touchdown from Garcia but yet again missing their chance at the extra point the Eagles were now just one point away from the Bisons. The last quarter of the game would start with 12 points from the Eagles and 13 points from the Bisons.
In the final quarter of the game, there was only one point standing between the two teams. The game could go anywhere at this point. The Eagles were able to take yet another touchdown from Garcia, bringing the game to 18 points from the Eagles and 13 points from Bisons.
The Eagles ended the game with their ceremonious singing of the DRHS fight song. With one of the biggest crowds of the season, the Eagles were able to not only beat a 4-0 team but bring in their second win of the season putting them at 2-3. "I can't tell you how much this win means to me," said Coach Offerdahl.
The Dakota Ridge Eagles will play the Bear Creek Bears next Thursday the 4th at 6:00 p.m. at Jeffco Stadium.
About the Writer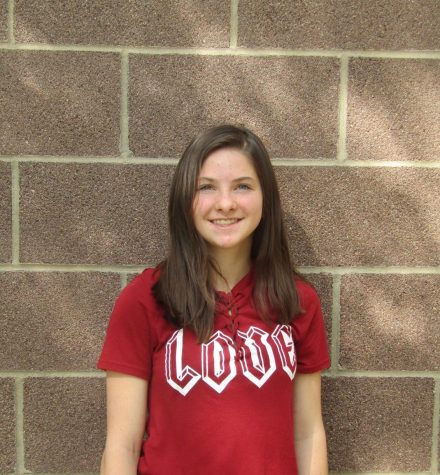 Emmi Pignatore, Sr. Staff Writer and Photography Adviser
Emmi Pignatore is a staff writer and has been with The Cord News for almost 3 years. Emmi enjoys hanging out with friends and family, dancing, writing,...