The Tigers Claw the Eagles to Defeat
The Dakota Ridge Men's Lacrosse team suffered a tough loss against Lakewood High School on April 6th. The Eagles got their first defeat against the Tigers; the score was 7-10. 
The Eagles now have a record of 4-1 while the Tigers are progressing at 6-2. The Eagles are ranked 5 in Colorado's division 5A league #2. 
The Eagles are unhappy with their loss against the Tigers. During the team huddle at the end of the game, the coaching staff said that things are going to need to improve and pressure is normal, but the team can't fall under it.  
"I'm displeased with our loss, and I think that we should have won, but we gave up," junior Noah Triplett said.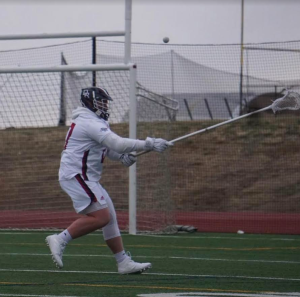 Other Eagles see this as a positive way to grow and improve as a team. 
"I feel like we folded under the pressure, although it was decent, there were some things we haven't seen yet, " junior Tyson Smith said.
The Eagles play the Columbine Rebels on April 8th. They have a very good opportunity to compete and win their game on Friday.