Apple TV's "CODA" Wins Best Picture, The Slap Seen Around the World, and Other Oscars Highlights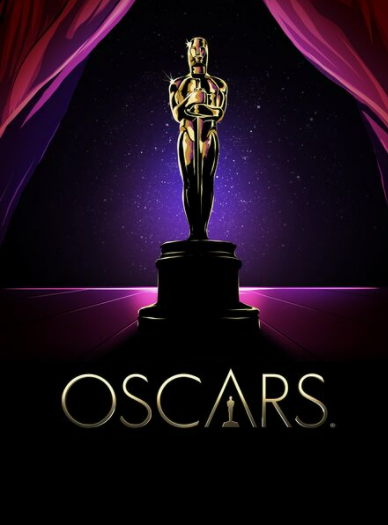 The 2022 Oscars Awards ceremony on Sunday, March 27th was certainly a memorable event full of emotions and historic moments that people, even outside of usual Oscars viewers, found to be intriguing.
The 94th Academy Awards, the annual event commemorating the best movies from the previous year, was once again held at the Dolby Theater after last year's awards ceremony was held at the Los Angeles Union Station with a reduced attendance due to the Covid-19 pandemic. 
Another noteworthy aspect about this year's awards was the fact that some of the "smaller" awards were announced prior to the start of the event in order to reduce the run time in a pre-show ceremony. This was seen as a controversial move by both viewers and some of the winners of the pre-show categories. Joe Walker, the Academy Award winner for film editing for his work on "Dune," told Deadline "We all stand together in the Academy with equal strength and I feel strongly that was a disservice to our eight categories that were not televised live." The speeches and receptions of the eight winners were edited into the live awards ceremony with the speeches being cut down.
There were many firsts during this year's awards, it seems. Several well-known actors won their first Oscar for their work on productions in the last year. Jessica Chastain won her first Oscar for Best Actress for her role in The Eyes of Tammy Faye, and Samuel L. Jackson won his first Oscar for Lifetime Achievement, more of an honorary award, yet an award nonetheless. 
This year's Best Picture went to CODA, an Apple TV film about a girl, Ruby, deciding between a passion for singing and helping her deaf family, which was historic on multiple accounts. It is the first Best Picture winner to come from a streaming service, as well as being the first Best Picture winner to feature a predominantly deaf cast. 
As far as the movies that won the most Oscars this year, The Eyes of Tammy Faye comes in third with two wins for the aforementioned Best Actress award going to Jessica Chastain, as well as the award for Makeup and Hairstyling. Second place goes to CODA with three wins, those being Best Adapted Screenplay, Best Supporting Actor (going to Troy Kuster for his role as Frank, Ruby's father), and, of course, Best Picture. The movie with the most Oscars won this year goes to Dune, winning six out of the ten nominations it received, those being Cinematography, Visual Effects, Editing, Production Design, Sound Design, and Best Original Score.
Despite several instances of history being made, there's still one particular event that everyone has been talking about, from the 16.6 million viewers to those who skipped the broadcast.
Before comedian Chris Rock presented the award for Best Documentary Feature, he made a joke towards Jada Pinkett Smith, Will Smith's wife, about her shaved head. The actress suffers from alopecia, an autoimmune disease that causes sudden hair loss. In response to the joke, Will Smith took to the stage and proceeded to slap Chris Rock on live television. Censors for ABC, the platform the Oscars is aired on, cut the audio for an extended period of time for American audiences; however, foreign viewers got a fully uncensored version that showed Smith shouting "Keep my wife's name out of your f—ing mouth!"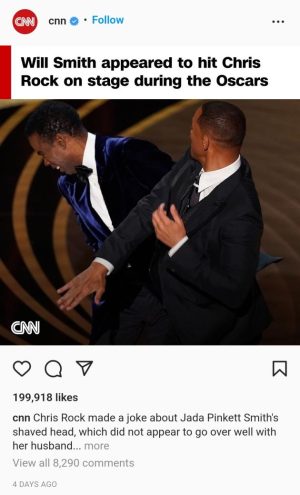 The action has proven to be incredibly divisive, with many people debating about whether Smith or Rock was in the wrong. The conversation has even reached students at Dakota Ridge, differing opinions being offered.
Senior Nevaeh Garcia said, "I believe that Will had every right to slap Chris because he was sticking up for someone he loves," while Madison Hofer, another senior, said, "I believe [Will] could have handled it differently cause he only got mad when he saw Jada roll her eyes, so don't laugh if you're gonna get up and slap someone."
Smith went on to win the Oscar for Best Actor for his role as Richard Williams in "King Richard" not long after the incident occurred. Like many others that night, this was his first Oscar. 
"I want to apologize to the Academy. I want to apologize to all my fellow nominees. This is a beautiful moment and I'm not crying for winning an award. It's not about winning an award for me," Smith said in his acceptance speech, with tears in his eyes. "Love will make you do crazy things."
Investigations into the incident are still being conducted.
Regardless of what happened, this year's Oscars are yet another sign that the world is returning to normalcy after the events of the pandemic, even if a few growing pains were felt along the way.