Mask Mandate Reinstated for Jefferson County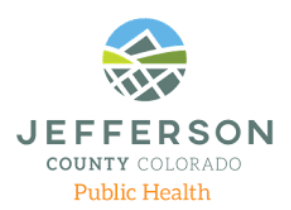 On November 23, 2021, the Jefferson County Health Department issued the requirement of mask wearing for all individuals above the age of three, regardless of vaccination status, due to the rising cases and recent discoveries of higher-risk COVID-19 variants. 
According to the Public Health Department's press release, the motivations for this mask mandate were stated as, "The intent of this Order shall be to control and reduce the spread of COVID-19 to prevent unnecessary deaths and serious illness, to maintain consistent health care capacity in Jefferson County, and to protect individuals who live, work, and play in Jefferson County."
During the month of October, the daily average positive COVID-19 cases rose from 144 per day to 273 per day, according to The New York Times. Causes for this increase are relatively unknown; however, public health officials suspect an increase in transmission rates due to variants and/or relaxation of the public community towards the pandemic.
In the press release, the Jefferson County Public Health Department did not specify a date when the mask mandate would be lifted, but rather stated, "(the mandate) shall remain in effect at all times Jefferson County is in Substantial or High Transmission. However, this requirement shall be suspended when Jefferson County has experienced at least twenty-one (21) consecutive days in Moderate or Low Transmission." 
This mask mandate is specifically for public areas, including stores, gas stations, and courthouses. However, the schools within Jefferson County Public School district have been wearing masks ever since the first day of school. Early hopes of a "maskless" second semester seem less and less likely to hold true.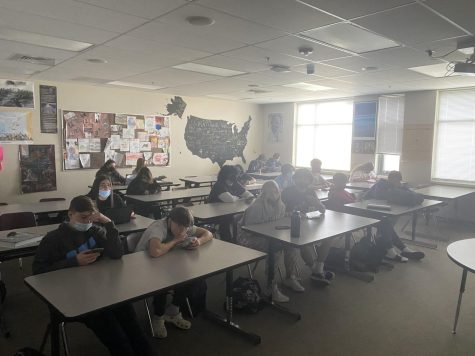 With winter break two short weeks away, students must face the fact that yet another break from school will be tainted by the pandemic. 
"I'm just staying in Colorado for my winter break, and I think I'm getting together with my family for Christmas and everyone's coming, so it should be fun," Hannah Galbreath (10) said.
Jefferson County has officially declared a state of emergency regarding the COVID-19 variant. When interviewed by the Watertown Daily Times, board chair Scott Gray spoke upon the rising urgency of the issue. 
"This is not a preemptive measure, this is a call to action right now across the entire community," Gray said. "We have to stop, we have to slow down what is happening right now."
For now, masks are mandated, yet with vaccination rates increasing once more, hopes for a normal Jefferson County are still plausible.