Tom Hardy Battles Woody Harrelson in Marvel's New "Venom: Let There Be Carnage"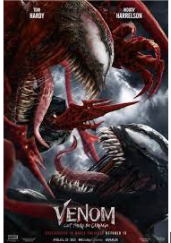 After narrowly defeating Dr. Carlton Drake and his symbiote (an evil alien entity) in Marvel's original Venom, Eddie Brock and his companion must combat Cletus Kasady and his new found powers in the 2021 blockbuster release, "Venom:Let There Be Carnage." 
Marvel set the release date for this move on October 1, 2021. The "Venom" movies, taken from the Spider-Man storyline, have been racking up views and interest among the Marvel community, hence the motivation for Andy Serkis to lead this movie in its production as the director. With a run-time of 1 hour and 37 minutes, and a PG-13 rating, "Venom:Let There be Carnage" is the perfect movie to watch at the theaters, or at home on the couch, with its online purchase capabilities. 
 The hideous past that Andy Serkis created for the main villain, a child killer growing up in insane asylums, successfully sets the stage for an invested and emotional watch, with the audience pitying Cletus Kasady and his troubles, yet still praying on his downfall.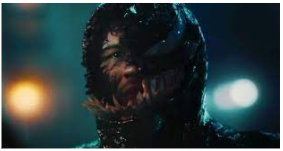 Eddie Brock and his alien counterpart Venom must disregard their arguments and disputes in order to battle the rising enemy. This struggle in their relationship and trust relays the idea to the audience that personal sacrifice leads to the success and safety of others. With Eddie Brock being portrayed as a rough, awkward, and somewhat socially unacceptable protagonist, the audience is significantly able to connect to him and long for his success. 
The casting for this film could not have been better. Woody Harrelson perfectly encapsulates the crazy serial killer he was tasked with, and his significant other "Shriek," played by Naomie Harris, dramatically adds to the overwhelming terrifying duo the two present.
Drama, comedy, and romance can each be found within this film. Eddie's long-lasting struggles with his love. Anne, create a vulnerable aspect clear to the audience, thus invoking an even deeper relation, yet strengthening the character's role at the same time.
During the duration of the film, Eddie Brock and Venom will capture the eyes of viewers of all ages and invite them into the world of Marvel's storytelling. A superb cast, interesting plot, and exceptional execution, "Venom: Let There Be Carnage" earns 4 stars.