Heritage, Family, Traditions — Oh My!
DRHS families keep their cultural roots alive.
The Corridoris — Josie and Stephanie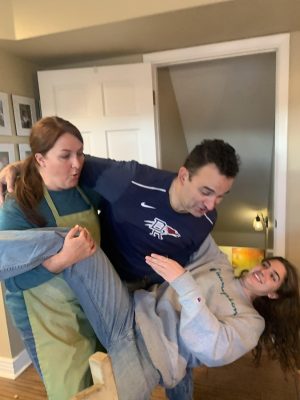 The Corridoris are what some would call "friendly giants," quite literally. They're very welcoming, and the majority of them, four out of six, stand at least 6 feet tall; they dominate any basketball court, to say the least. With Italian, German, Irish, and possibly Native American in their blood, the family has a unique set of values and are far from traditional. All the kids: Vincent (19), Gino (18), Josie (17), and Matt (16), were born and raised in Colorado, and parents, Stephanie (45) and Ed (45), were U.S. born — from Colorado and Illinois.  
With their background and heritage, the family greatly values sharing meals, music, and a sense of humor to get through hard times. Coming from a very large family, holidays are spent in large family gatherings with lots of food and only welcoming energy for "anyone who needs a home." Unique to them is the tradition of the grandkids switching off each year on Christmas to read their family-favorite children's Christmas book to everyone. Josie Corridori is going to read the book this year. The moment is always filled with tears and emotion as the tradition continues to carry on. 
The Corridoris continue their close-knit lives where they support and love each other the best they can in their own goofy, caring, and unique ways. 
The Hemingways — Sophia and Yvonne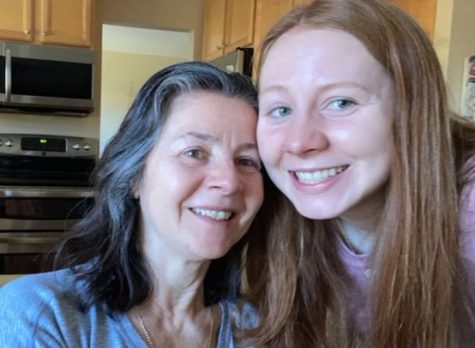 Sophia Hemingway, a senior at Dakota Ridge, is just like any of her other peers — good grades, involved in sports, likes to hang with friends, and loves her dog more than life itself — but her background is unique and far from normal. Sophia was born in California before moving to Colorado shortly after, but American life was not her only lifestyle; she lived in a home rooted in German traditions. 
Yvonne Hemingway was born and raised in a small town in Germany with eight other people in one large home; it was nothing short of hectic. The home was a large part of the family's heritage, with generations of the family being born and raised in the home. Yvonne was the first child to be born in a hospital instead of in the house. Yvonne first moved out to Frankfurt, or what she called "The New York City of Germany," at 18 years old where she built her independence, had her first daughter (Sophia's older sister), and worked her first real job. By the age of 37, Yvonne and her daughter moved to California where she had Sophia with Sophia's father before moving to Colorado three years later. 
Colorado is where they have been ever since, but their home is still filled with their unique background and history. Sophia was raised bilingual, speaking mostly German at home. After visits to family in Germany when they were young, Sophia would struggle to switch back to English. This led to a few innocent and confusing conversations at school when she accidentally spoke German to her teachers and peers, leaving them puzzled as their typically English speaking friend or student suddenly began speaking a different language. As Sophia and her sister grew older, she got better at being able to separate the two languages. "We always joke the girls learned English from "Spongebob," maybe that's true, either way, they can speak it fine now," Mrs. Hemingway said.
Sophia is an outstanding student, college-bound, with a passion and talent for swimming. Her sister is living on her own working as a, perfectly fitting, German teacher. 
In light of the holidays, the Hemingway family is excited to visit Yvonne's childhood home in Germany soon, after many years of being unable to see family because of Covid. Family is such an influential part of the Hemingways' lifestyle and everyday life that is unique to them, and that is how they like it. 
The Shirvans — Keemia and Sahar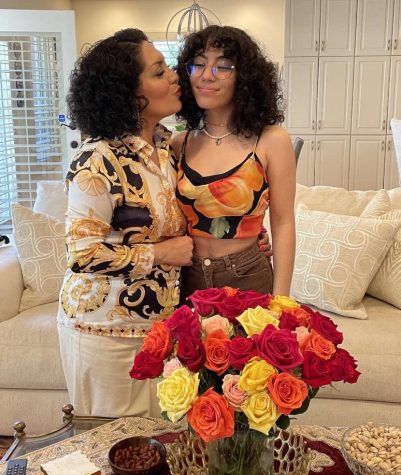 There is nothing more welcoming than walking into the Shirvan home —  filled with light, warmth, color, personality, and snacks on the coffee table.  The place has an energy that greets any company openly.
"You won't walk into a Persian home without a table full of treats and snacks always layed out; it's what's expected in our culture for the home to have. I love it because of how much it will always remind me of home," Keemia Shirvan said.
The family has close Persian roots. Both parents were born in Iran, in Tehran and Mashhad. Raised in the Middle East, they moved to the U.S., which was a huge step for Keemia's mother, Sahar Shirvan, as she took the leap to leave her home. 
Keemia now lives in Colorado as a junior attending Dakota Ridge. Her family and relatives come in great numbers, spanning across the world near and as far away in her parents' home country. But no matter how far the Shirvans get from their first home, their traditions and cultures will forever live on. 
Norooz is a Persian holiday to celebrate their new year and takes place during early spring. To prepare, they begin March with planting lentil seeds which grow through the holiday until 13 days after the New Year when they gather the lentil, tie them in bundles, and throw them into an open stream or body of water. 
"We do this to symbolize the rebirth and beginning of the new year. I think it's quite a beautiful and peaceful representation of starting new — it keeps me engaged and aware of the ending of a cycle and the start of a new one," Shirvan said. 
The Shirvan family's home is back in Iran, but it's also here in Colorado. Both worlds in one home — the family, the house, the experience, and the traditions are so special and distinct to them.