Dakota Ridge football defeats current competition, but how does the future look?
Dakota Ridge High School has a successful football program. Their players are statistically good, and their coaching staff works effortlessly to provide each player with equal opportunities. 
According to Max Preps Redzone as of this article date, junior running back Noah Triplett ranks 37th in the nation with 22 total touchdowns and 47th in the nation with 132 points. Dante Capolungo ranks 24th in the nation with 24 yards per rush and 53rd in punt return yards. Landon Geblier ranks 21st in the nation with 35 touchbacks and 41st in the nation with 42 extra-point attempts. As a team, the Dakota Ridge offense ranks 19th in the nation with 377 points, which averages to 47.1 points a game. 
Although looking very bright for Dakota Ridge, what do players think are their biggest challenges and how do they overcome them? 
"We have had two tough weeks ahead of us, our rival game and Golden, who has lost one game," junior and starting center Mathew Keagy said.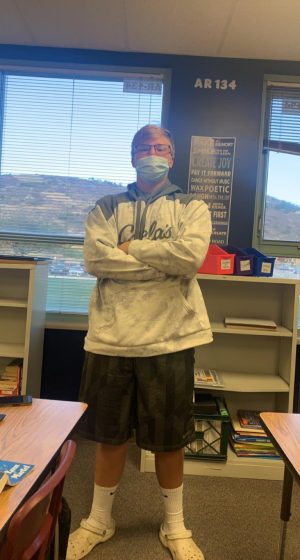 Golden High School (7-1) and Chatfield Senior High School (6-2), are the last two scheduled teams Dakota Ridge must defeat. Beating them decides playoff bracketing and CHSSA (Colorado High School Sports Association) coach rankings.
"This is the start of our playoffs — we have to turn up the intensity every week and have good practices the next two weeks," head coach and defensive coordinator Ron Woitalewicz said. 
Dakota Ridge is still ranked 2nd in Colorado's 4A sports division, although winning the next two games will allow them to make the leap needed to gain the number one spot. 
 "I think we will do well against Golden, we've played a more physical and strong team in Florida, as well as our rival week against Chatfield is going to fuel us to do better and turn the intensity up," Matthew Keagy said. 
Even across the board, students and administrators are hopeful that Dakota Ridge will gain the success desired. 
Athletic director Matt Heckel says that he is not nervous nor apprehensive about the future games for Dakota Ridge football, although he does understand that only one team will win the state championship, which is a momentous task. 
"​Playoffs not only take great coaching–which we have–and amazing student-athletes–which we have," Heckel said,"but also takes luck for everything to align right."