Powderpuff Players Keep Tradition Alive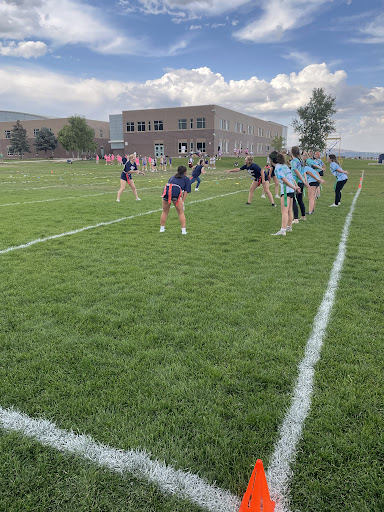 The last thing that comes to mind when hearing "powder puff" is an image of motivated girls racing down a field with their eyes set on nothing but a football. However, on Tuesday, September 28, that was the scene as a homecoming week tradition, powderpuff, took place on the Dakota Ridge field.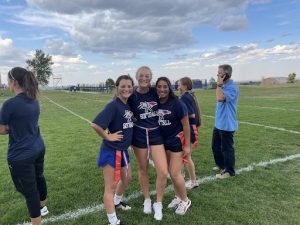 The powderpuff tradition originated in 1945 at Eastern State Teachers College in Madison, South Dakota. As stated in an article by Isabel Wottowa, Tracing the history of the powderpuff football game, "Powderpuff started out as a joke, but it has become a cherished tradition and a creative way to create school spirit at schools across the country," Wottowa said.
DRHS Eagles agree.
"The most exciting part was getting to play this year! We never could do powderpuff because of softball, but this year we were able to do it! I loved the eye back. I loved being able to have fun with my teammates," Avery Williams (12) said.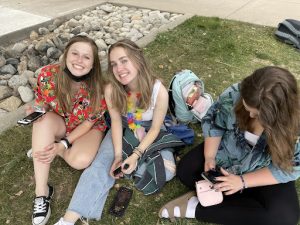 Not only was it fun to play during powderpuff, but there was also excitement in watching the games.
"I wanted to be involved with everything for Homecoming week," Brenna Macgregor (11) said.
Powderpuff is a memorable experience for anybody who's included. It was gratifying for many of the players as each team bonded.
"The most exciting part of powderpuff is getting the opportunity to be a part of a team and to get involved in the school spirit for homecoming week," Brae Kilmon (11) said.
The Dakota Ridge softball team won this year's powderpuff championship!