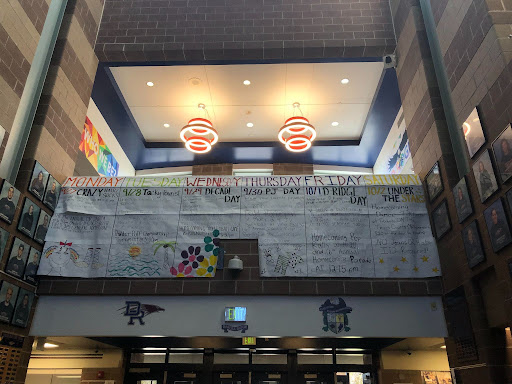 Gabby Gottschalk
Spirit week at Dakota Ridge started September 27th. After a difficult 2020 without Homecoming, it's back! The Eagles face the Bear Creek Bears at Jeffco Stadium for the Homecoming game on Friday, Oct. 1 at 7:00 p.m., while the HOCO dance takes place October 2nd, on the DRHS Tennis courts. This year's theme is Under The Stars.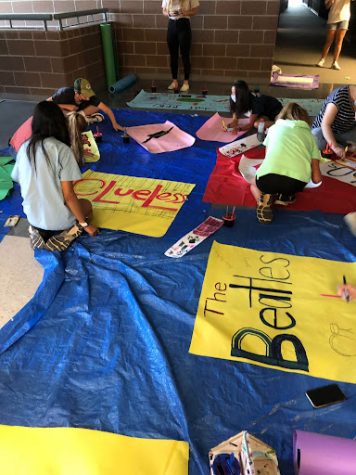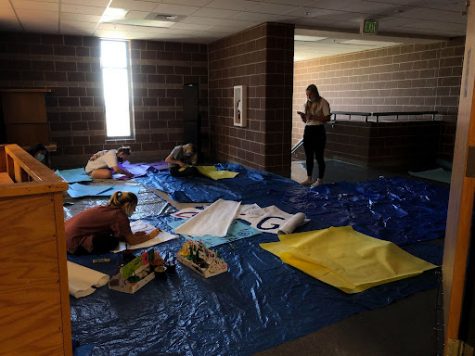 Student government and auxiliary set up the hallways for spirit week. 
"Today was so much fun, getting to work with the student government and auxiliary," Samantha Shanken (9) said. "This is my first year at Dakota, and being a part of this is really fun. I'm hoping Homecoming will be really fun this year since it's my first one." 
To kick off the week, the annual Mr. Dakota competition was held on the D-Ridge soccer field — senior Jake Napoli took the title. 
The Powder Puff championship tournament begins at 3 p.m. on Tuesday.  
Thursday, September 30th, is the 16th annual bonfire in the senior lot. 
Friday, October 1st, is D-Ridge day —  students will wear their D-Ridge merch. The Homecoming pep rally is at 11:20 a.m., and the 16th annual Homecoming parade is at 12:15 p.m. 
"Homecoming is one of the biggest events this year, especially since I haven't been to dance in two years,"  senior Sophia Sarche said.  "I'm glad I get to spend my last HOCO week at Dakota Ridge High School."