Students Support Change at Valor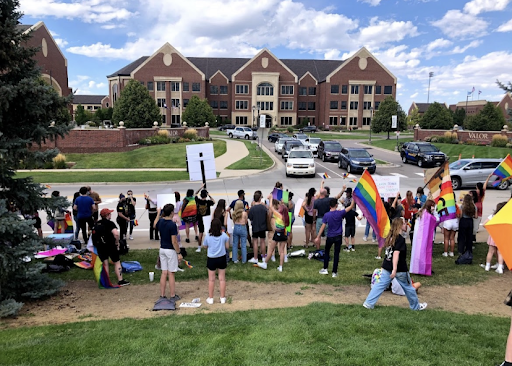 Lucy Sarkissian is a junior at Valor High School where she recently started a protest movement to support LGBTQ+ rights. Lucy is the head of Valor For Change, a non-profit organization with over 50 members. 
Valor for Change strives to make Valor a safe environment for LGBTQ+ students. On their website, Valor for Change posted an open letter addressed to the leadership of Valor Christian High School in response to the alleged forced resignation of Inoke Tonga.
The letter states that they are ¨Deeply concerned with the recent news of the forced resignations of Inoke Tonga and Lauren Brenner over their sexual orientation…This reprehensible action has been accompanied by an outpouring of current and former students about a culture of bullying, harassment, and abuse." 
The letter was signed by more than 300 current students and alumni. 
¨I haven't got to say anything face-to-face [to Valor leadership] because they've denied every request for a meeting," Sarkissian said. "Well, I did say in a news interview, I got up in the camera, I was like, to The Valor Deans, 'If you're watching this, know I'm not afraid of you. You're on the wrong side of history, and we´ll forever remember you as an oppressor.´" 
Inoke Tonga and Lauren Benner were coaches at Valor Christian High School.  Coach Tonga and Coach Benner were forced to resign for their sexual orientation. 
Some of the Valor Christian High School sponsors are now withdrawing their financial support. 
Valor did not respond to a request for comment.