Britney Spears and the 2000s Music Culture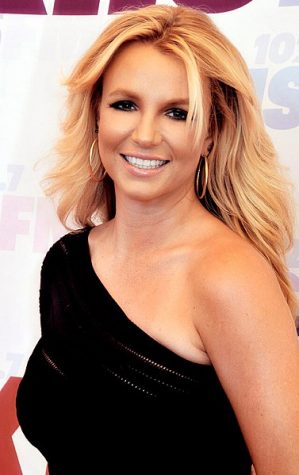 The early 2000s were a turning point for the music industry. Never before had society seen the significance of specific people reigning over the tabloids. Before, cult-like followings for boy bands were common, but the 2000s turned the idolization of music stars into a cultural staple. The Beatles were everyone's favorite until Britney Spears fell into the tabloids. Britney Spears embodied the toxic and detrimental nature of the 2000s music scene to the fullest extent.
The 2000s music scene exemplified modern pop culture. Britney Spears was a young star who fell into the limelight of popularity against her volition. Being a young pop star who was attractive, the sexualization and mental afflictions soon came to affect her. Britney dated Justin Timberlake from 1998 to 2002. After their break up, the true side effects of the early 2000s tabloid culture began to take a toll. 
It began in 2003 when Britney embraced Madonna at the MTV VMA's for a brash display of public "affection," destroying the tabloids. The tabloids and media heavily criticized and sexualized Spears for her every move. Spears's decline would become more and more prevalent in the near future.
In 2004, Britney married a close friend, Jason Alexander, only to have the marriage annulled 55 hours later. The backlash from this move seemed insignificant but would take a toll on her soon to be relationship. Britney married again, only months after her first marriage, to Kevin Federline. Federline and Spears had their first child in 2005 and their second child in 2006. Only a few months after the birth of their second child, Federline and Spears filed for divorce.
Britney's mental decline became the cover story as her issues became more and more prevalent. The social nature of her life led to a toxic relationship between her and the media. The media would constantly sexualize her and then bash her for the clothes she wore. Every action made would be highlighted in the newest edition of People Magazine.
In 2007, all the issues and pressure came to "rear its ugly head." Britney was filmed shaving her head and attacking a car. This led to her seeking professional help soon after. The year after, Spears lost custody of her children and herself with a conservatorship to her father. 
The 2000s music scene and culture were the beginning of a dangerous relationship between the media and pop stars. Britney Spears was not the only victim of the media in the 2000s, but her story was one of the most severe. The 2000s laid the foundation for modern issues with body positivity and stigmas around certain actions. The current status of the media is a direct result of the pressures and expectations of the tabloids in the 2000 era.