Colorado Shifts to Phase 2 of COVID Vaccinations, Impacting Students
As U.S. COVID-19 vaccine production continues on, distribution to the public increases. In Colorado, including the Dakota Ridge area, mass distribution has taken form, and as of April 2, 2021, the state is in Phase 2 of vaccine distribution. 
This means all Coloradans age 16 or older are able to receive the Pfizer vaccine, and those 18 or older can receive the Moderna or Janssen (Johnson & Johnson ) vaccine. 
Sites offering the vaccine through the U.S. Federal Retail Pharmacy Program, according to the Colorado Department of Public Health and Environment, include Walmart, Sam's Club, Safeway, City Market/King Soopers, Cardinal, and Costco. 
Vaccinespotter.org provides a look into available appointments and vaccinations, including guidelines for each state.
The distribution phase is always subject to change based on the supply of vaccines to the communities, regulated through reservations and appointments at certain locations. 
So far, the process has reached much of the public and continues to allow more peaceful minds to those interested in receiving the vaccine. 
There has, however, been controversy over the effects of the Johnson & Johnson vaccine. According to The Denver Post, as of April 9th, Centura Health will stop using the Johnson & Johnson vaccine due to both a national shortage, as well as a recent variety of reactions from the shot.
According to CBS News, Georgia has followed in Colorado's steps, temporarily closing the Johnson & Johnson sites after 11 people experienced side effects in Colorado, including dizziness, nausea, and fainting. 
With only these minor amounts of reported effects, Colorado distribution is overall running smoothly and according to the Phase 2 standards. 
As the number of young vaccine recipients increases, students at Dakota Ridge are beginning to experience the influence of the shot. 
Student desire for vaccinations is increasing, ranging from the want of access to public spaces that may require proof of vaccination (such as cruises), to the simple thought of maintaining public health and safety.
"I have always been pro-vaccine because I believe that protecting yourself and others is important," a Dakota student who received the Pfizer vaccine said. "Getting vaccinated was worth it."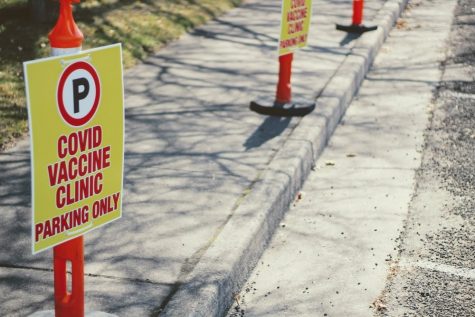 Some students are basing decisions on the significant testing that's been completed, along with the research put in by each company. 
Dakota Ridge sophomore Tess Brody followed this research to form her own decision. 
"The science behind it supports a 95% efficacy rate. Even if I'm in that 5% that still carries the infection, at least I'll know I did everything I could to reduce or stop symptoms and risk," Brody said.
There is still some hesitation around the vaccine among Jefferson County students due to the risk of side effects and possible infection from new strains of the COVID virus. 
Despite the controversy, the public demand for the COVID vaccines is continuously growing.
Another recent Pfizer vaccine recipient, Dakota sophomore Alexandra Le, agrees with the shot being the path people should take. 
"Getting vaccines ensures the safety of everyone," Le said. "It's another step towards normal life."