The Dark Side Of Dr. Seuss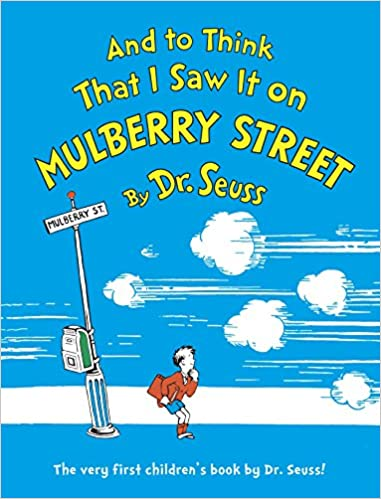 The beloved children's book author Dr. Seuss, has a much darker past than most people realize, yet we continue to feed these stories to children. Generally, people have fond childhood memories of at least one of his books, for me, it was the Lorax. While many of his books are just fun and silly rhymes, others show Dr. Seuss's prejudicial side. 
     On Tuesday, March 2, 2021, Dr. Seuss Enterprises announced that they would no longer be publishing six of Theodore Geisel's books including his first book under the name Dr. Seuss, And To Think That I Saw It On Mulberry Street.  They were unpublished because of offensive or racist imagery. And these are not even the first of Geisel's works with this type of imagery. 
     "Ceasing sales of these books is only part of our commitment and our broader plan to ensure Dr. Seuss Enterprises's catalog represents and supports all communities and families," said Dr.Seuss Enterprises in a press release on March 2, 2021.
     According to UC San Diego, before becoming the renowned children's author he is today, Geisel made a living making advertisements and political cartoons. In these cartoons, he depicts Asians and African Americans in a harmful way, and this imagery didn't exactly go away when he started writing books for Children. 
     Geisel's book, And To Think That I Saw It On Mulberry Street depicts harmful Asian stereotypes. This is especially problematic right now because of increased racism shown to Asian people, due to COVID-19. In other books, he displays African Americans in a damaging way as well, and with Black Lives Matter taking prevalence in society, these depictions are no longer acceptable.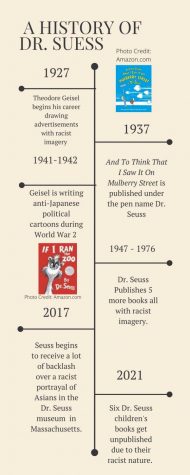 These derogatory books becoming unpublished have been a long time coming, although it still makes me question why. Why do we read these books written by an old racist man at such a young and impressionable age? Why did it take so long for people to realize these books had to go?