Dakota Ridge Varsity Football Wins 42-0 Against Standley Lake
The Dakota Ridge High School varsity football team went against Standley Lake High School on Thursday, October 22, at JeffCo Stadium and ended with a winning score of 42-0. Colin Stuhr, a senior at Dakota Ridge, spoke about the game, the team, and their goals.
Q:  How were you feeling before the game started?
"I was feeling a little anxious but nothing to an extent. They were 2-0 and we were 2-0, so I just was nervous for how we were going to come out."
Q:  Is there something that you will remember from this specific game?
"Yes, I scored a 29 yard touchdown pass to go up 13-0 in the first quarter."
Q:  What did your team focus on going into the game?
"We really focused on two things defensively. Our two main goals were to stop their run game, and to hold them at the line of scrimmage. We succeeded at both of these."
Q:  What were some of the best plays of the game?
"Some of the best plays of the game were from all over the field. We had Charlie Offerdahl, a senior,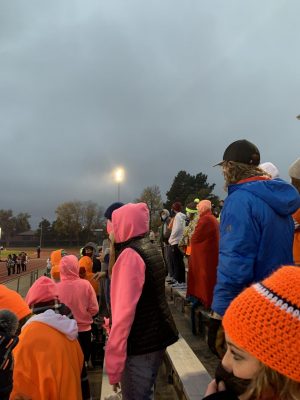 get an interception on defense, and then offense scored three touchdowns. Then one of our sophomores, Noah Triplett, scored one of the longest runs of the year, and then Jacob Culp, a senior, getting an interception."
Q:  What are the biggest challenges you think you will face for the next game?
"The biggest challenge for our next game is, I would say, not our opponent, but ourselves. We can't let these big wins get in the way of what our main goal is — getting the ring on December 5th."
Q:  What challenges have you overcome?
"The biggest challenge is easily COVID. This challenge has made so many problems in our world right now, and we are all trying to adapt. We are all trying to make the best of what we have and are allowed."
Q:  How do you hope to end your senior year of football?
"I hope to end my senior year of football with a state championship ring on my finger. That's the goal for all of us, but another self goal is to receive an offer to either CSU or CU to continue my athletic and educational ride."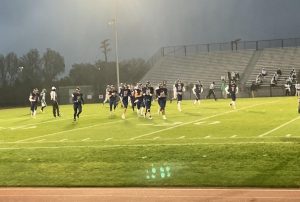 Q:  What do you want people to know about the varsity football team?
"I want everyone to know that we are legit this year, and you can put anyone across from us, and we will compete with them from the start of the game to that very last whistle."