Students and Teachers Get Creative When It Comes To Staying At Home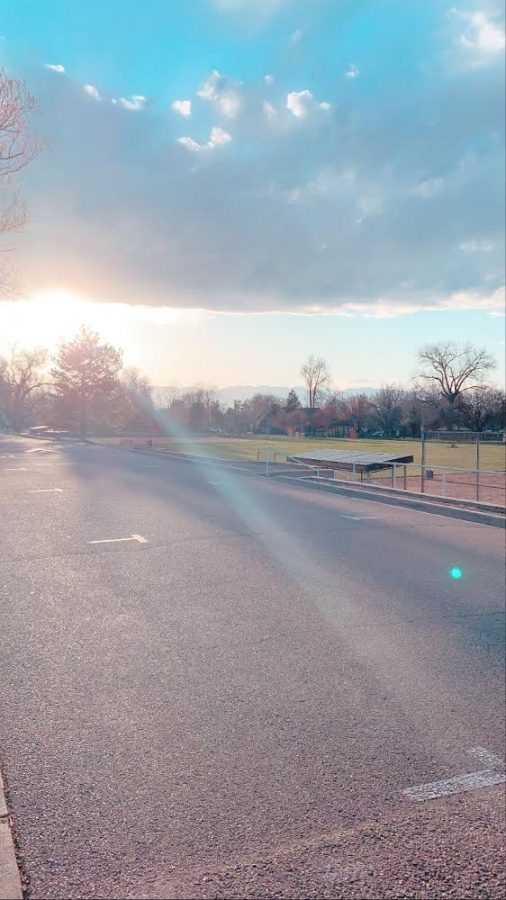 Students and teachers of Dakota Ridge High School were not prepared to make the shift to online learning when the first case of coronavirus was diagnosed in Colorado on March 5. On March 12, staff, students, and their families were notified that remote learning would begin on March 16. This sudden change in teaching and learning caused not only teachers to struggle to prepare, but students and families as well. Eventually, after the schools had been shifted to remote learning for four and a half weeks, districts across Colorado decided that schools should be closed for the rest of the year to slow the spread of COVID-19, carrying on with remote learning. 
"
"However, students all around the world are in the same situation. Also, just because learning for school has changed doesn't mean students aren't learning. "
— Abby Newcomb
On March 25, people across the state of Colorado got the public health crisis alert stating that they were to stay at home except if there were essential reasons to go out. That has rendered many unable to go to school and entertain themselves. The stay-at-home order meant not going to the movies, playing sports, or hanging out with friends. With all the shutdowns in place, people across Colorado and across the entire country are left wondering: what if the government extends the use of remote learning until fall next year? What types of issues will this cause at the start of the school year? In short, we don't know how long this will last. 
 We see the challenges that the whole world is facing, and how it is affecting us here in our Dakota Ridge Community. In this article, we will be able to explore the Dakota Ridge community and see what the student body and faculty have been up to during this time.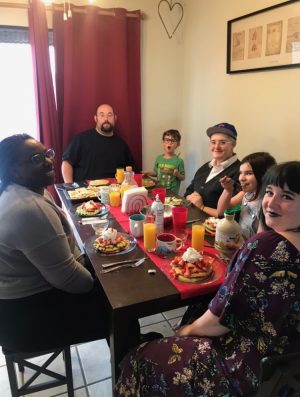 "Remote learning is so much harder than in-class teaching, especially I feel for math. Problems that I could help someone within 10 seconds at school now take a lot more time because we have to email or chat back and forth. Be patient with your teachers, this is hard for us too," Abby Newcomb, a Dakota Ridge mathematics teacher, said.
"Teaching school remotely in comparison with in-person teaching can show differences in the ability of strength. I prefer in-person teaching. I think I really miss the interaction with students and staff. I am not sure if remote teaching is harder, it's just lonelier," Matt Honeycutt, a Dakota Ridge social studies teacher, said. "Yes, I think that remote learning works for some students but not all. And I don't think students are getting the same interaction and understanding they can get from a classroom."
Several teachers at Dakota Ridge responded on how they were doing, how the teaching methods were going, and how the stay-at-home rule is affecting them the most. Considering this, many teachers have similar thoughts in their feedback. Many teachers demonstrated similar points of view regarding the stay-at-home order when there is no in-person teaching.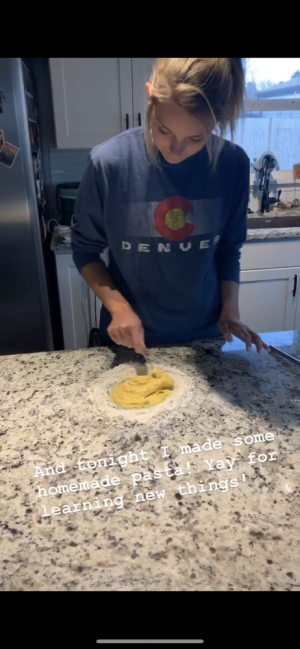 "Having the stay-at-home rule limits the face to face interaction that the world used to have, spending more time with pets and family. When this pandemic ends how are your pets going to react?" Ms. Evans, Dakota Ridge English teacher, said. "I'm not going to lie, I kind of love it. We got a puppy, Jojo, which has been a lot of work. I still get up earlier than I want to because of her. I would rather sleep until 7:00 a.m. but she wakes me up to go out at 6:00 a.m." Pets are not the only ones that feel the change that has occurred in 2020.
 Does it feel like we have more time on our hands, staying at home trying to find activities to do besides school? Seeing your neighbor wearing masks every single day on walks, keeping active while stuck in the house, but having a positive attitude while doctors and nurses are trying to save lives. Especially elders who might be living with you, having to be cautious not to give the coronavirus to them.
"I am afraid to contaminate the apartment or bring the coronavirus back to the apartment, which would probably kill my mother who is 81 and [in] fragile health," Kat Paez, a world language teacher at Dakota Ridge, said. In order for this to slow down let's try wearing masks and social distancing ourselves.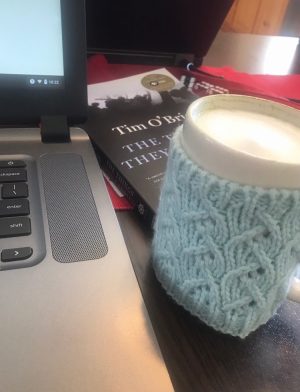 Another change in our community is how the Dakota Ridge faculty changed the grading system. If you had a C before we switched to remote learning, you can't go below the grade you have now, as long as you are still participating at a satisfactory level. Having school during this time can affect your learning because you are at home with your family or pets, and no longer in the professional environment of school.
Are students accomplishing the same amount of learning while not at school?
"Yes, because it is school and assignments are still needed to be done and your focus still has to be on, but no because I am laying in my bed doing my work and there are so many distractions," Hunter Ledbetter (12) said.  "The thing I miss about school is friends, main hall, the teachers, the events, my lacrosse season, classes, and my senior year."
Coronavirus has disrupted our lives in ways we never could have imagined. For seniors, you were going to walk across the stage and graduate while looking forward to becoming a freshman in college. Although this has been a disappointing and unpredictable end to the school year, our seniors still deserve full recognition for four years of hard work and dedication. 
Correction:  Original post incorrectly stated that grades cannot go down.
About the Writer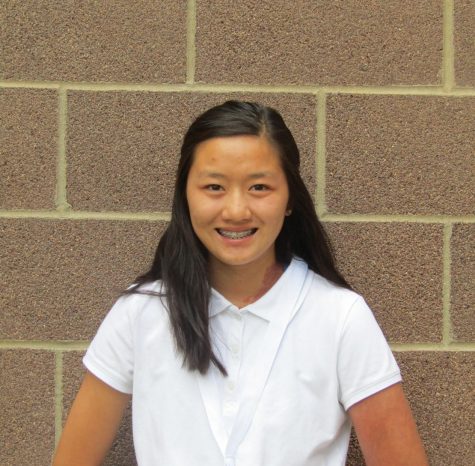 Rebecca Harris, Staff Writer
Rebecca Harris is a sophomore at Dakota Ridge. In her free time she enjoys walking her three dogs and playing tennis. She plans to play again for the Dakota...