Eagles Rally Back to Beat Rival Chatfield and Remain Undefeated in League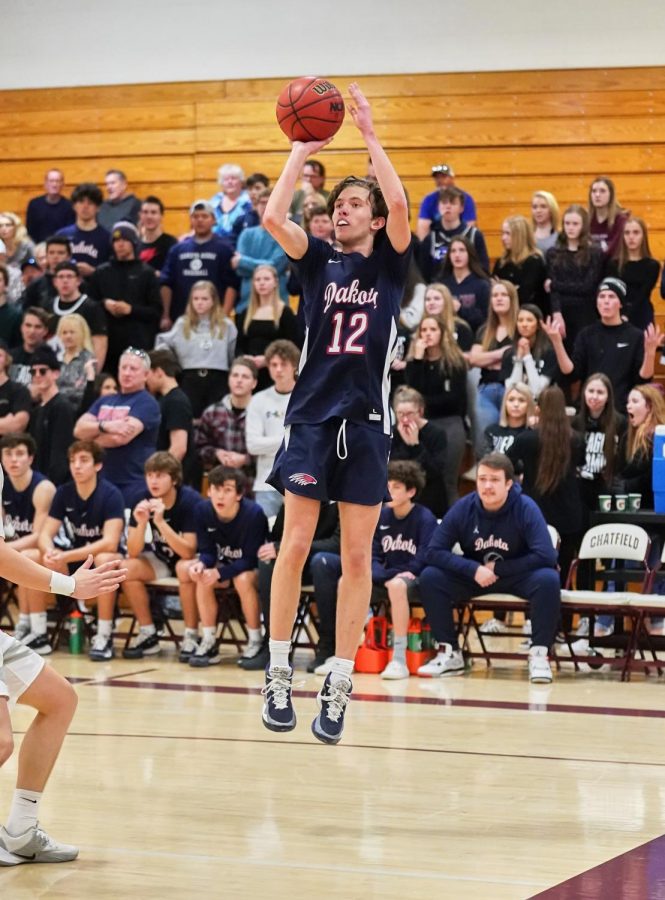 Dakota Ridge versus Chatfield games are always the most anticipated games by both schools. This rivalry goes a long way back and certainly never fails to excite the students and fans from each school. Dakota Ridge came into this game 3-0 in league play and was looking to stay undefeated with a win on the road at Chatfield. Playing on the road is never easy especially when you are at your rival's gym. The energy in the gym was nothing like a regular high school basketball game–it had a supercharged electricity, spurred on by lots of students who were ready to cheer their team on.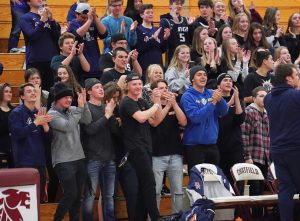 Dakota Ridge found themselves down early in the game as Chatfield jumped out to a huge lead. Chatfield looked to be too much for the Eagles. The Eagles were struggling early and had a hard time getting the wheels turning. The first quarter ended and Dakota found themselves down 18-9.  The second quarter began, and Eagles started to get the wheels turning, but Chatfield still looked like they were going to control this game the rest of the way. And the Chargers were up 37-29 at the half.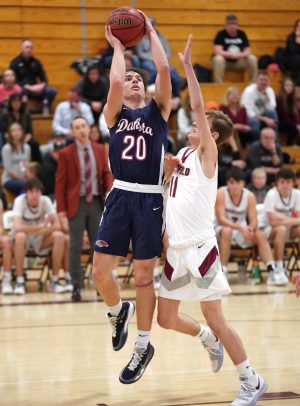 The second half began and the Eagles came out with a chip on their shoulder. However, the Eagles gained some momentum and found themselves to be right back in the game. The students were riled up and were cheering their squad on hoping they could pull out the win. The Eagles worked their way back and found themselves down 48-43 and were working their way back. The Eagles kept fighting and made this a hard-fought game. Dakota Ridge was bringing this game down to the wire. The Eagles kept working their way back and in the end they came back and won 64-60. 
About the Contributor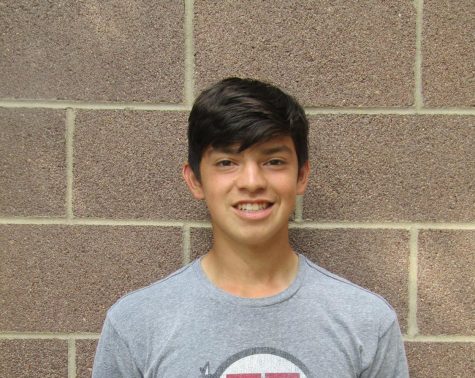 Adam Rodriguez, Staff Writer
Adam Rodriquez is a senior at Dakota Ridge High School. Adam's plans after graduation are to go to college to to study broadcast journalism and work for...