Annie Whipple Makes A Difference For the Environment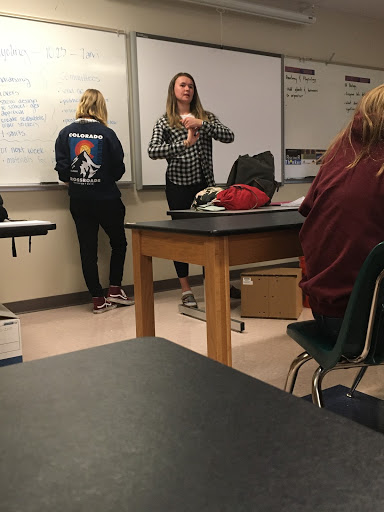 Annie Whipple, a junior at Dakota Ridge High School, shows her strong heart by making a difference to the environment. The energetic, happy Whipple also actively participates in tennis, cross country, and track. When not focused on school or clubs, Whipple enjoys reading, doing yoga, and climbing. Whenever Whipple enters into a room, she lights it up with her joy. Her charm and graciousness come out in many ways, like always giving others a chance to express an opinion or to share an idea.
As a freshman, Whipple had the idea of starting an Environmental Club and gathered other students together to learn about ecology. The desire to listen and to teach makes Whipple a great leader. 
When Whipple was young, she dreamed of traveling out of the country for college. Once Whipple graduates high school, she wants to attend Paris University to study in their sustainability program.  Over the summer, she went to Dauntless, Switzerland with EF tours for the summit leadership tour. According to Whipple, they discussed how "communication inspires meaningful change in the world." She is also thinking of studying business and working toward sustainability in the industry.
As part of the IB program, in which students get to develop their dream project, Whipple developed her concerns for the environment into a comprehensive Creative, Activity, and Service (CAS) project. Another IB student, junior Ella Arnold, also in the midst of developing a CAS project, said, "CAS makes Dakota look better and makes students global thinkers." 
For her CAS project, Whipple chose the Environmental Club because of her interest in environmental science; therefore, the Environmental Club works to improve and promote sound environmental practices. To do that, they began a school-wide recycling program and promoted composting cafeteria waste. Some of the Environmental Club's other projects include creating a trail to Walmart to preserve green spaces, lobbying for reusable lunchroom trays, and building a garden. Developing all these projects will be lengthy, and the club's members have already begun talking to the school board. 
Hayley Thomas, a co-founder of the Environment Club, has known Annie for two years.  Both girls share a passion for making changes on a smaller level before expecting changes on a bigger scale, which is why Thomas helps with the clubs and its projects. Additionally, Thomas participates in the IB program with Annie where they both have a few classes with each other. Thomas says Whipple "Is really great, we get along, and I get to work with her a lot." 
Jeff Bowman, a science teacher at DRHS, worked on environmental conservation groups with high schoolers as an undergrad student and has been working with Whipple in the Environmental Club this year. "Annie is a professional, proactive, goal-oriented and a great student to have," Bowman said.
Since Annie is going to be a senior next year, she will still run the club but will have to find another upperclassman to take over, spreading the education because it is important to her.
Whipple stated that in college she wants to get a degree related to the environment. She created this club because she was just fascinated by the process of making changes with the environment.
About the Writer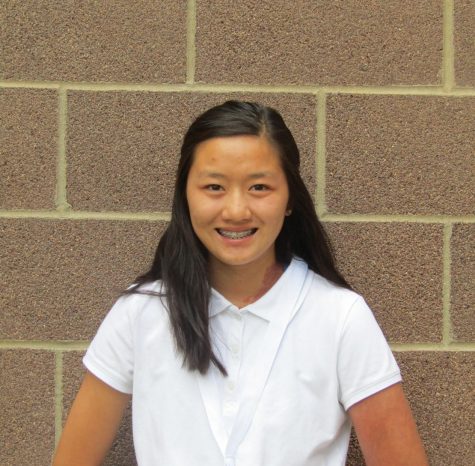 Rebecca Harris, Staff Writer
Rebecca Harris is a sophomore at Dakota Ridge. In her free time she enjoys walking her three dogs and playing tennis. She plans to play again for the Dakota...