The Throne of Glass Series Will Shatter Your Mind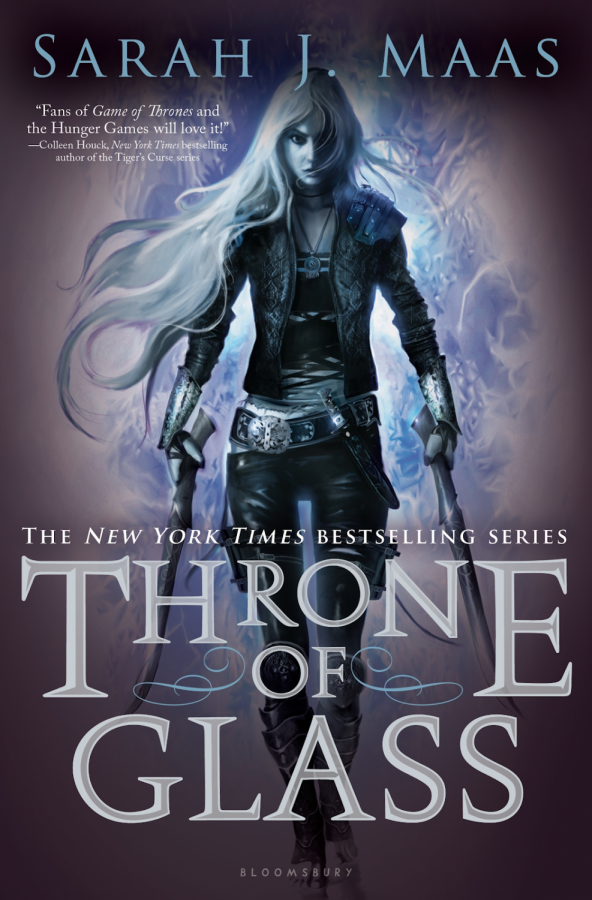 Sarah J. Maas: a mastermind with pen and ink. Maas is a New York Times bestselling author of the thrilling Throne of Glass Series. The saga takes its readers through adventures of epic proportions, leaves them with new perspectives on moral values, and a once-in-a-lifetime connection with the characters. 
The series, which was completed in late 2018, is comprised of seven books—Throne of Glass, Crown of Midnight, Heir of Fire, Queen of Shadows, Empire of Storms, Tower of Dawn, and the finale Kingdom of Ash—as well as a prequel (The Assassin's Blade). 
Book one (Throne of Glass) begins with an enslaved assassin who goes by the name Celaena Sardothien. Her character holds an obscene amount of power even though she is in chains, and a significant influence over all interactions she makes with the other characters she affiliates with. 
Celaena's main goal is to compete for her freedom with other prisoners by fighting to be the king's very own personal assassin. The winner will do his dirty work, as well as finally be free of the shackles around their wrists.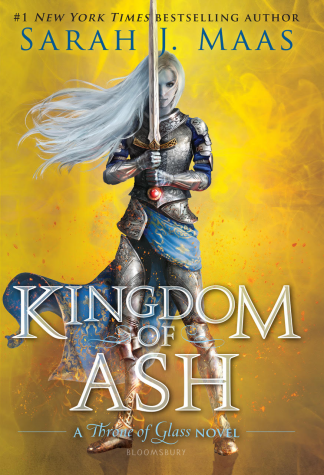 From the very first installment to the last, the plot line keeps readers desperately on the edge of their seats, unable to put the book down. Maas began writing the series at the startling age of sixteen, while she suffered throughout her years of attending high school. 
While Maas is most famously known for her debut series Throne of Glass, she has written other works such as A Court of Thorns and Roses, which also have readers rushing into the bookstores to grab the newest copy. Maas also plans to release a new adult fiction later this winter. 
Throne of Glass holds a world of magic and enthralling adventures. The character development that takes place in this series is no less than astonishing. Maas writes her characters to be relatable to the reader in some shape or form, either based on their morals, or their impeccable perseverance. 
While there are constant twists and turns that change the main plotline from the first book, Maas does have a tendency to describe her characters with repeated vocabulary. Her use of description is astounding and casts stunning imagery, but the descriptions of the personalities she writes in the books are somewhat low in quality. 
Despite Maas's writing style, the emotions the pages cast on her audience are beyond belief. Her ability to connect with her readers through marvelous characters' qualities and flaws is astonishing. The personalities she writes through ink portray real life themes such as greed, malice, dedication to the relationships they build, endurance and grit through the hardships they face throughout the saga, and the importance of beauty within a being. 
The Throne of Glass series is a need-to-read, and will shift your world from bland to magically riveting.
About the Writer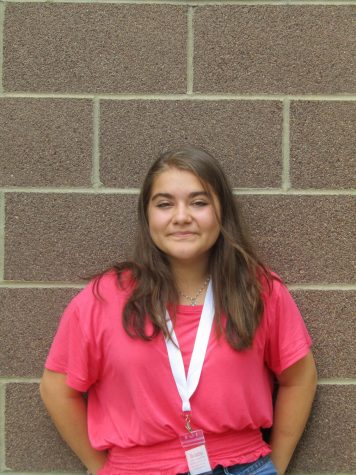 Emilya Barwick, Staff Writer
Emilya Barwick is an aspiring journalist with dreams of eventually becoming the author of her very own novel. She hopes to one day attend college and earn...