Last Christmas: 2019's First Heart-Warming Holiday Movie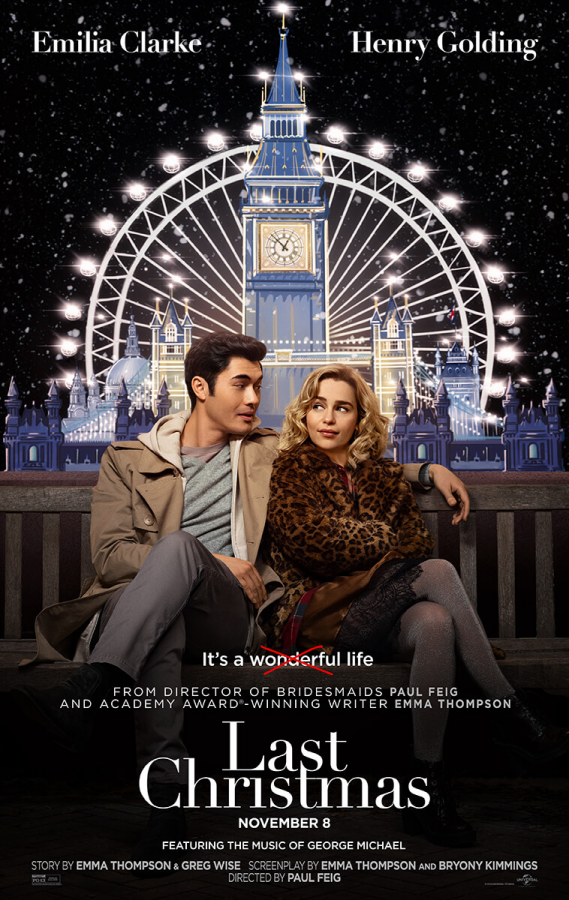 Last Christmas is a brand new Christmas rom-com with a rather predictable ending, but it is the perfect movie to get you in the festive spirit for the coming holidays. If stories full of heart and self-reinvention, all wrapped in a Christmas package, are your cup of cocoa, then this movie is for you. 
The movie is set in London and follows Kate, played by Emilia Clarke, a mess of a woman who aspires to be a singer, but instead works in a year-round Christmas store as an elf. At the beginning of the movie she starts out homeless, and is not taking care of herself after a surgery the previous year. This all changes when she meets Tom, played by Henry Golding. Tom is a handsome stranger with a positive outlook that shows her that life can be good, and that it is possible to find happiness.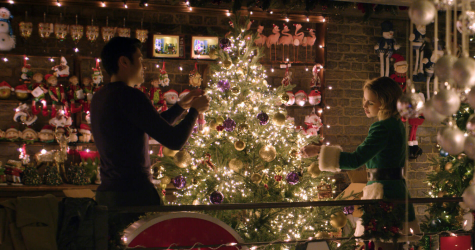 Directed by Paul Feig, and released November 8, 2019, the movie follows the traditional  Christmas rom-com format. You watch Kate go through a character arc, and eventually resolve her problems near the end of the movie. The plot dragged on a bit in the middle, but is improved by Kate's eccentric mother, (Emma Thompson), whose lines were a comical hit.
One of the most noticeable parts of the movie was that "Santa" was played by Michelle Yeoh, the owner of the year-round Christmas shop. She's tough on Kate, she eventually helps her to grow as a person. 
It seems as if it was Tom's mission to help Kate be a better person, and to "look up" and appreciate the beauty of the life she is missing by being sullen about all the struggles she faces. Eventually, Kate begins to heal and even volunteers at a homeless shelter and reconnects with her family. Though it's sad, Tom realizes that Kate no longer needs him.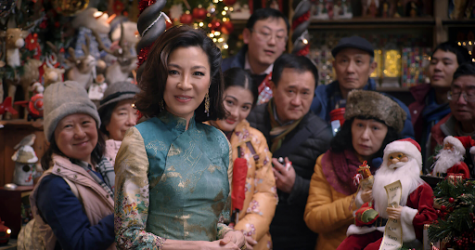 The actors deliver solid performances, and while the lines can be predictable and stale at times, Last Christmas was the perfect movie to kick off the storm of holiday movies of this time of year. Beware of a tear-jerking ending that may not be the one you hoped for, but is perfect nonetheless. I would highly recommend this movie if you're ready for some holiday spirit!
About the Writer
Lauren Allensworth, Staff Writer
Lauren Allensworth is a junior at Dakota Ridge. When Lauren is not working on her never-ending homework, she binges on Netflix or reads for her free time....