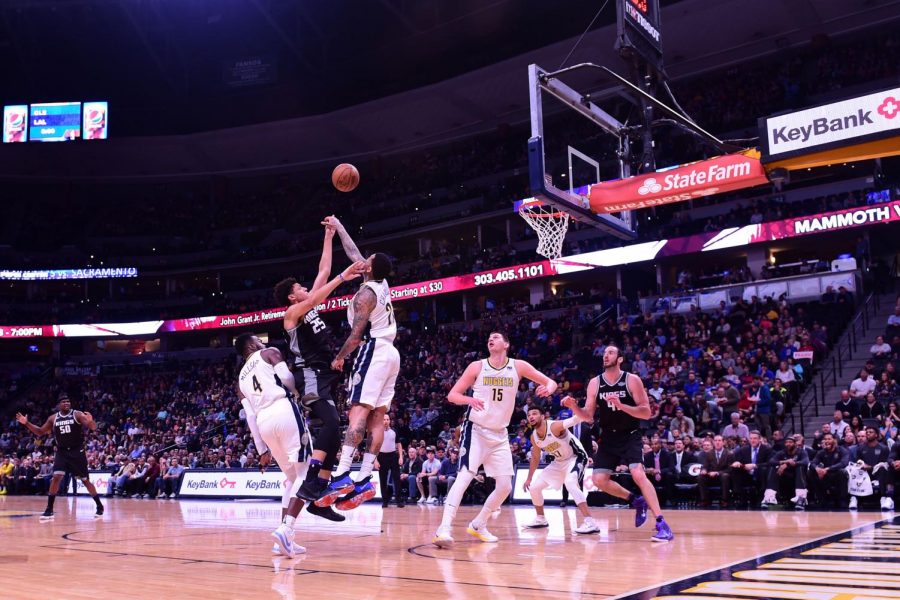 Photo Credits: Senior Airman Luke W. Nowakowski
The Avalanche are first in their division. The Nuggets are poised to be one of the best teams in the NBA this year. Things are looking up for Colorado's basketball and hockey teams, but the only things that fans are looking up are illegal online streams of the games. 
With Avalanche season underway and Nuggets season one game in, Colorado's regional sports network, Altitude TV, is being blocked by DISH Network, Comcast, and DIRECTV as negotiations between network and provider have hit a stall. As a result, fans who use the "Big 3" cable providers are now without a way to watch their favorite teams on TV– right when the excitement is at its peak. 
In a press release issued by Altitude Sports on August 28th, the company claims, "What DISH, Comcast, and DIRECTV are asking Altitude to accept to continue carriage of the network would cripple its ability to air more than 200 Avs, Nuggets, Rapids, and Mammoth games to Altitude's approximately 2.5 million viewers in Altitude's 10-state territory."
Altitude is continuing to broadcast coverage of Nuggets and Avalanche games this year in hopes that the situation will be resolved, but as October is coming to a close, the realization that viewers will have to find alternative ways to watch games is apparent. 
To foster hope among Nuggets fans, Kroenke Sports & Entertainment has announced that they will broadcast the Nuggets' home opener on Oct 25th through local channel KTVD. This was possible because the company purchased a time slot, but this method of bringing Altitude to the masses is not sustainable for an entire season. The reality is still that Altitude needs to find a solution–and fast. 
Despite Altitude's less than enviable predicament, cable providers like DISH, Comcast, and DIRECTV face difficult decisions too. In an interview with Darrin Duber-Smith, a marketing professor at Denver University, Westword paraphrases, "DISH and the other services rationalize the [high] rates by arguing that viewers tend to tune in for games but seldom watch programming that fills the other twenty-plus hours of the day." 
Providers are beginning to face a reality where the old way of doing things may not be sustainable, and this identity crisis looms at the wrong time–sports networks are multiplying disproportionately. 
As a result, there are other instances across the country where cable providers and sports networks can't come to an agreement, such as a recent dispute on a larger scale between Fox and DISH. According to Deadline, the entities reached an agreement on October 6th just before a blackout of Fox channels could have impacted the viewing of NFL Sunday games. With national networks there's greater pressure to resolve issues, but regional sports networks only have so much leverage. 
Whatever Altitude Sports chooses to do in negotiations with the Big 3, they had better find a solution fast. Streaming services and illegal broadcasts of Nuggets and Avalanche games may become more prevalent as the seasons pick up, and some viewers may leave for good. The excitement is at boiling point for both the Avs and Nuggets, but the future looks grim for fans, who don't have any idea of when they'll be able to watch their favorite teams on TV.