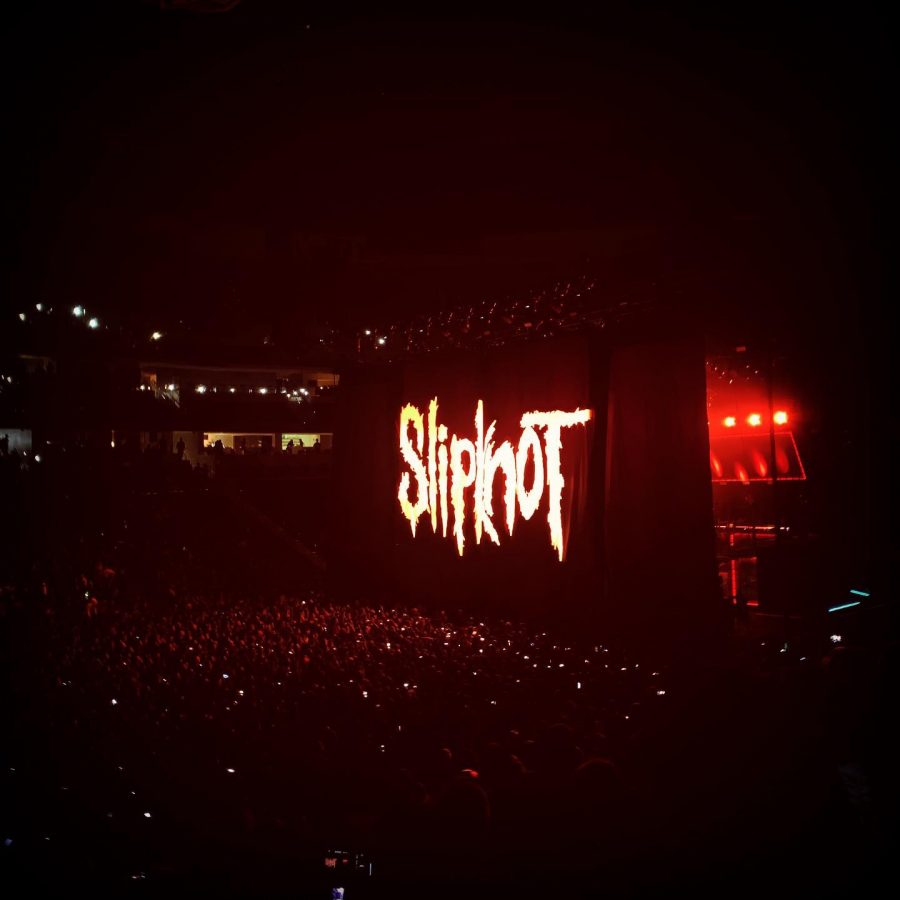 Easton Lane
Slipknot is many things, but predictable is not one of them. Their sixth album, We Are Not Your Kind, is a cathartic collection of melancholy— an inspiring expression of pain sure to help any fan through their darkest days. Visceral, volatile, and soothingly melodic at times, the album pulls no punches while experimenting like Dr. Frankenstein. "We lie and say it's too late for some redemption," laments Corey Taylor on "Critical Darling," one of the album's many standouts— encompassing the caustic hope that drives the first hard rock No. 1 on the Billboard 200 since 2017.
Hailing from Iowa, Slipknot consists of nine masked metal-heads, each of which are full-time members and performers. Their unconventional live show and aggressively relatable, rebellious music has captivated legions of fans ever since their major label debut in 1999. Twenty years later, fresh off turmoil and lineup changes, fans are still as fervent as ever– but a large part of the community has been awaiting an album they deem as strong as the Knot's classic first three. Slipknot not only delivered a godsend to the longtime fans, but created an opus which is sure to attract even more fans from all walks of life.
Each song on We Are Not Your Kind possesses its own atmosphere, while at the same time they fit together to form a cohesive whole through the unconventional use of interludes and outros. The album's continuity hearkens back to the days when vinyl was the most prevalent way of consuming music and artists strived to obtain that "full-album feel."
However, this 64-minute piece of art definitely has its moments which stand apart from the rest. Lead single "Unsainted" is an undeniable radio mainstay, juxtaposing poppy hooks with classic, abrasive verses while incorporating a choir to a surprisingly powerful effect. Two songs near the middle of the album, "Nero Forte" and "Critical Darling," are the burgeoning classics off this album, yet they aren't all that similar. "Nero Forte" combines epic, storytelling verses with an absolutely monolithic chorus, combining soaring melodic vocals with guttural raps spit at warp speed– not to mention its stomping percussion fueled middle section. The anti-ballad known as "Critical Darling" is another song which showcases juxtaposition, switching almost haphazardly between crushingly heavy and soothingly melodic; it's quite unpredictable, much like the rest of the album.
Just after the halfway point, an interlude called "What's Next" begins, prefacing what's to come with what can only be described as haunted elevator music. Then, out of nowhere, a piano begins to play over sinister drums, and "Spiders" begins. This song showcases Slipknot's avant-garde side in a completely new way, incorporating an odd time signature, omnipresent piano, unorthodox guitar solo, and an absolutely infectious set of lyrics.
While it may not be for everyone, this moment is unabashedly different, an example of innovation which hasn't been seen in the mainstream for a long time.
The closing portion of the album is solid, minus the interlude, "My Pain," which overstays its welcome with a lengthy run time of 6:42. Album closer "Solway Firth" might be one of the best Slipknot songs of all time and easily an essential of 2019. Everything about the song works to establish its greatness, from the ripping chorus to the reflective, soul-searching verses. "Solway Firth" solidifies We Are Not Your Kind as a truly special moment in Slipknot's discography, and in heavy metal history.
The baseless argument that rock is dead is debunked by We Are Not Your Kind, an anti-number one which breaks all the laws of the music industry. Slipknot has taken on the mantle of torchbearer for uncompromisingly heavy and experimental rock, and have done a phenomenal job of reinvigorating the oft-stale mainstream rock scene.
We Are Not Your Kind is a truly great release, sure to be one of the most essential albums of 2019, regardless of genre. Its high placement in Slipknot's discography and its charts-topping performance prompt me to award it an 8.5/10 score; it is absolutely solid and offers unique moments that you won't find elsewhere.